Why Is It So Hard To Get Major Kitchen Appliances Now?
South End Plumbing, Heating, & Air Expert Tips
Why Is Harder to Buy Major Kitchen Appliances Now?
Kitchen appliances, especially major and popular ones, are hard to find now. They are even harder to find, and be in your home, in a normal, predictable period of time. Like way too much of our lives, the coronavirus pandemic is the main culprit for multiple reasons over the last two years.
A National Association of Home Builders survey in March 2021 reported 90% of U.S. building companies have had problems buying, then getting, appliances for new homes. Many builders and homeowners know too much about ordering, waiting months for the order to be filled, then maybe months more, for delivery.
The new homes go up on schedule, but appliance shortages and delays hold up going on the market and selling. The shortages and delays effect ranges, refrigerators, dishwashers, wall ovens and microwaves. Problems have hit American and foreign manufacturers.
Still Catching Up From 2020's Shutdowns
One of the main causes for product shortages goes back to when the COVID-19 pandemic first hit the United States in March and April 2020. The initial shutdowns and lockdowns hurt nearly all businesses and industries – manufacturing and factories among those hurt the most.
At best, since reopening and bringing employees back as best as possible, factories have been catching up. Then, another major issue comes into play – which is getting the material and parts to get back to full production.
Getting back to work has been difficult or often stalled or, the worst case for some companies and workers, it didn't happen at all.
Supply is Outpacing Demand
More people spent, and still are spending, more time at home, and eating at home, than ever before in the last two years. In some cases, this meant wearing out older appliances. More cooking at home, more laundry at home, even more fun at home has led to the need for new appliances.
In some other cases, more meals at home led families to want to upgrade their kitchens. This could be a full remodel to just new appliances to enjoy.
In a few other cases, concerns during the pandemic, or with economic uncertainty in general, have led people to want more storage space for food. Spending four figures on a new refrigerator/freezer might not be necessary for keeping extra food on hand. However, a new appliance for the kitchen and moving the older unit to the garage or basement might be a smart idea.
One extra factor here is people haven't been spending as much on some categories since spring 2020. This might go for travel, holidays, restaurants, events, or even gas and commuting. Some put those usual expenses to renovations and home projects.
A World of Reasons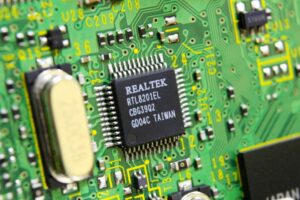 Shortages of appliances, or appliance components, along with transport delays all over the world, mean backlogs and shortages. Even if manufacturing plants are back up again, the supply chain might be a huge challenge right now. Even if American companies work mostly with American parts, a part shortage from anywhere in the world stops everything.
A multitude of factors all around the world matter here. Think of the price of oil and other commodities. There are the supply ships off the California coast. There are issues regarding vaccinations and other restrictions on truckers. There are supply backlogs in other countries.
One more part problem is what new smart devices need. Those components include microchips, processors and other high tech pieces now. An oven didn't need these parts before it was half-computer – and connecting to your phone – and half-oven.
Helpful Suggestions
There are some tips to help. They won't solve world economics or the pandemic, but they could cut down the delay and help you get what you need. First, rethink the need to get a brand-new appliance. Ask for a floor model. Good used appliances might be available at a local (non big box) store, online via Facebook Marketplace, eBay or Craigslist, or at a local repair shop.
Plan ahead as much as possible. If you're going new, it's likely to take months from order to having it in your kitchen. A big renovation project might need to start with placing the orders on the appliances rather than tearing apart your kitchen first.
Try not to be picky. If you don't care about an exact model, color or all the latest (high-tech) features, you're more likely to find something in stock that'll work for what you need. Or, at least, you might cut down the wait by quite a bit.
South End Plumbing specializes in appliance hook ups, so remember, we are just a click away. We also specialize in gas hook up – give us a call! South End Plumbing is one of the only companies that will give you a free estimate. Call us at 704-919-1722 or fill out the form online to schedule a visit.