Why is There Sewage Coming Through The Bathtub Drain?
South End Plumbing, Heating, & Air Expert Tips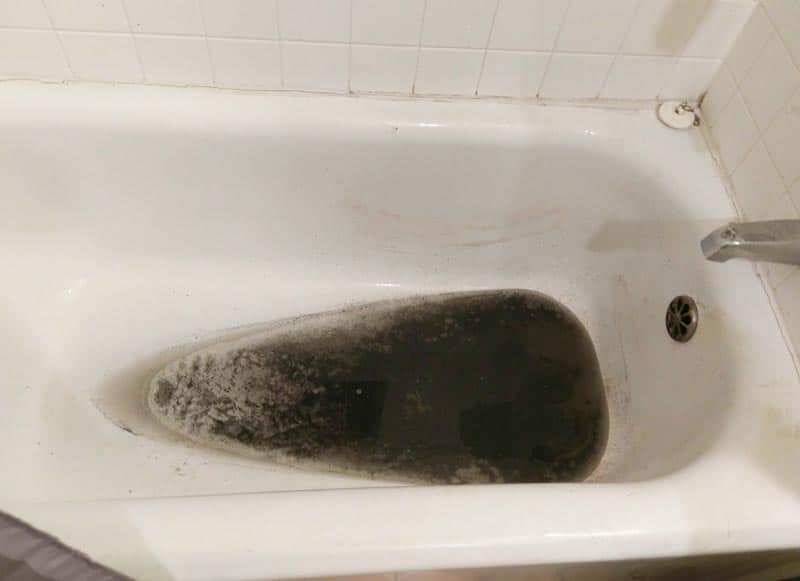 What Causes Sewage To Come Up Through The Bathtub Drain?
You possibly really did not expect to see sewage coming up through your bathtub drain recently, though you might have smelled it very first and promptly understood something was wrong. So you can settle the problem as well as stop it from happening once more, it is very important to understand that the issue is with your sewer line, not your bathtub! Why Sewer Is Turning up Through Your Bath tub?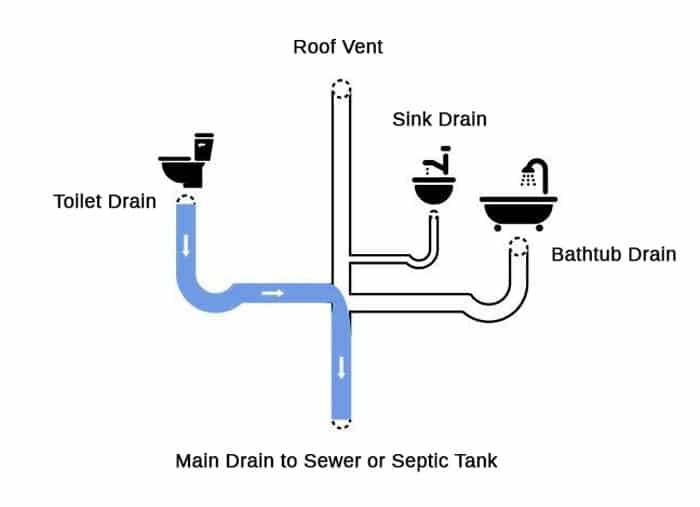 When raw sewage or suspicious water is in your tub, the issue lies not with your bathtub itself, however with what's below it– your sewage system line. When your plumbing systems are in functioning order, your bath tub drains tub and also shower water down your pipelines as well as into your drain. Your bathtub and also toilet drain down different pipelines till they get to the main sewer line, which is the main pipe to which all drains in your residence lead. Eventually, all the drained pipes materials mix and also are dislodged of your home with one line: the drain main. When there's a clog generally in the drain line, all the pipes leading to that drain might be influenced. If the main sewer line is obstructed somehow, all the water that stopped running through to drain in the pipes correctly (including raw sewage) can develop, ultimately coming up in odd areas– like your bathtub.
How to Fix The Clogged Main Drain
It's unlikely that you'll have the ability to remove a blockage for your sewage system line. There are a number of things you can try to ensure loosen any type of blockages that may be in smaller connecting pipelines. Nevertheless, several of these approaches also include some danger of harming your plumbing system. When it involves pipes, it's constantly much better to call in the professionals.
Turn off the water
At the initial indicator of a sewer line blockage, turn off your primary water supply. You won't want added water to flow right into locations that are currently blocked. Commonly, the main shutoff valve is found in your basement or in a utility room. If your residence has an outside sewage system cleanout line, getting rid of the cap will certainly release the pressure in the line as well as compel any kind of sewer backup back down the drain.
Examine your air vent pipeline
When air vent pipes become blocked, it hinders your sewage system line from draining effectively. Go to your roofing and look for your vent pipe, which is most likely over your bathroom. Point a flashlight in the pipe to check for anything that could be blocking the pipeline. Pull out any blockages close to the leading with an access tool.
Snake the drainpipe
Drain pipes snakes can be really useful when removing obstructions in your sewer line. Feed a bathroom drain snake down the commode, rotating clockwise en route down, utilize caution with this approach as you can trigger long-term noting on the commode surface. As you pull the snake out, meticulously spin counterclockwise. Next, remove the screws on the shower drainpipe cover and pull it off. Making use of the same technique, push the drain snake down the bathtub drainpipe. If your drainpipe snaking achieves success, the resource of the blockage will be broken by the snake, and also both your toilet and tub will drain efficiently.
Call in backup
Still clogged? If your bathroom and also bathtub continue to be obstructed after attempting each of these approaches, you likely have a bigger issue on your hands. South End Plumbing will certainly find the source of the blockage. Regardless of if your obstruction is brought on by tree roots or cooking oil, our experienced pipes experts have the equipment and knowledge to recover your home's pipes.
The Root of the Trouble
So, what could potentially be obstructing your sewer line, you ask? Well, there are 5 usual points that are generally the reason. Right here's a list of the 5 more than likely things that could be responsible for stopping up your line:
Grease — Cooking oils, oil, and also fat are especially proficient at obstructing drains, as well as can be unpleasant to clear out.
Hair — Slowly, hair can build up in your pipes, and often along with various other objects, may stop drainpipe flow.
Items — Any kind of arbitrary foreign items, such as bar soap little bits, floss, fashion jewelry and playthings can create a clog in your line.
Food — Portions of food from rinsed-off recipes can collect in your sewer line, developing a blockage.
Nature — Dust, rocks, branches, tree origins or rats can block your sewage system line.It's not easy to troubleshoot quickly which likely suspect is creating your drain line to be obstructed.
Indication That Your Sewer Line May Be Blocked
If you can identify the very early signs and symptoms of a sewage system line obstruction in the works, you'll be able to address it long prior to you step into a shower packed with sewer.
Slow Drains — If you see that water drains slowly from your drains pipes, you may be observing a warning sign of sewer line problem. Generally the most low drains pipes in your home are the initial impacted; a drain in the floor will typically show signs before a drainpipe in a sink.
Gurgling drains — A percolating noise originating from your commode or any type of drainpipe in your home can show that your sewage system line is becoming obstructed.
Recurring Clogs — Toilets or home drains pipes blocking regularly can be an indication that there's something starting to block your sewer line.
Waterlogged sewer cleanout — Some residences have a cleanout that reaches the exterior of your home to make sure you can conveniently clear out obstructions. Drained wastewater around the sewage system cleanout is a very early indication of a clog.
Moving water — Laundry water turning up the kitchen sink or wastewater backing up right into other pipelines is a certain early indication of a drain line back-up.
South End Plumbing specializes drain cleaning so remember, we are just a click away. We also specialize in leak detection – give us a call! South End Plumbing is one of the only companies that will give you a free estimate. Call us at 704-919-1722 or fill out the form online to schedule a visit.