You've Bought a New Home but the HVAC System isn't New
South End Plumbing, Heating, & Air Expert Tips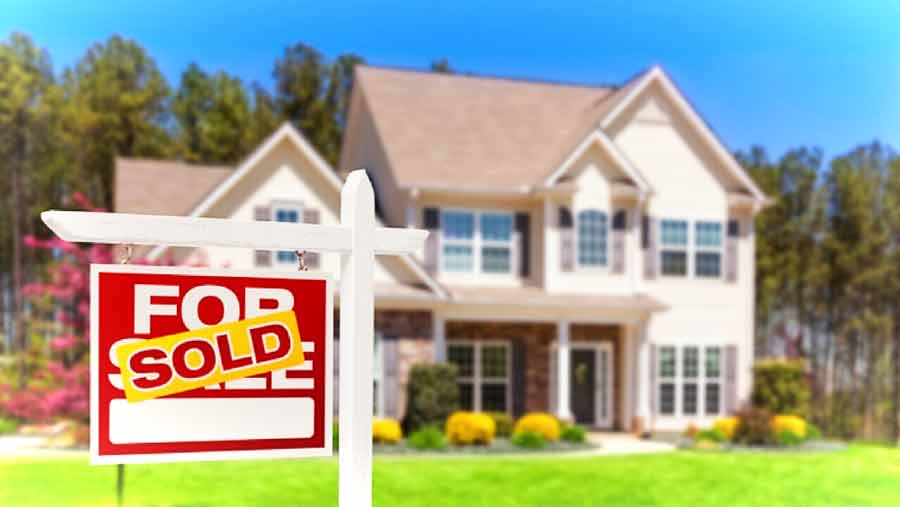 Moving into a new house is exciting. There's so much to think about and it's so busy before and after getting into a new home. One part of the property you might not think about is the HVAC system. It's easy to assume it's fine until it isn't, then you have a big inconvenience, and maybe a serious expense, you weren't planning on.
Here are a few ideas for inspecting a new home's HVAC system before placing an offer to buy a property. Some issues might be pretty routine repairs. Some might make you consider buying a new system. Yes, the cost of a new HVAC system will be significant, and no one wants it, but there might be important ways you and your family are better off with a new system.
Do a Cost-Benefit Analysis
The last problem you want when buying a new home is to also buy a new heating and cooling system right away. New AC or heat units and systems could be a tough economic decision to make soon after everything that's gone into, often two, major real estate transactions.
There are some exceptions to the rule, however. Older houses may need new systems and there's no way around it. Consider the worth of the house versus the costs of repairing or replacing – and improving – the HVAC system to see which option makes the most financial sense.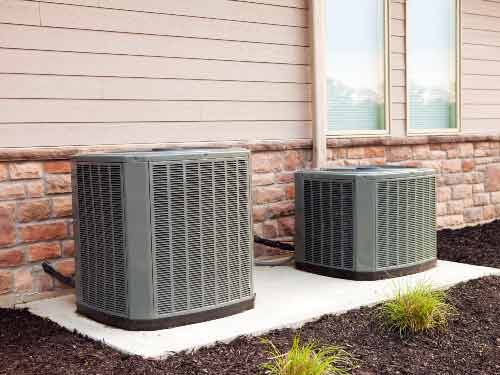 Evaluate the HVAC System
Check and ask about the HVAC system when seeing a potential property. Listen for strange sounds like clanging or hissing that could mean there are problems. You should pay attention to signs like water spots, splits, corrosion, and dents as well as other damages on the HVAC devices themselves.
Preferably, you can request heating and cooling maintenance records from the homeowners. They shouldn't have a problem generating the documents if they have actually stayed on top of their yearly upkeep appointments. HVAC systems 10-15 years old or older are likely in need of an upgrade. If you know the home has an older system, try to negotiate a lower sale price with the knowledge you'll be using the difference for a major home expense.
If an HVAC system is maintained well, it can last longer than 10-15 years. Without good upkeep, it's probable replacing an older system, while an expense at the outset, will be more energy and cost-efficient over time, plus more comfortable and healthier for your family in your new home.
Even a good, efficient system from more than 10 years ago doesn't have the modern efficiency of a new system today. Today's systems also have digital and smart thermostats that are easy to use and help make your home more pleasant.
Check the Ducts
Along with checking the HVAC units, you'll want to inspect the ductwork in the house to see if it's in good condition. Search for any kind of spaces, loosened connections, or signs of condensation along the ductwork. If they are dirty, it could be the house owner hasn't kept up with maintenance. That may tell you you'll be needing repairs or replacement soon after moving in.
If the property owner has purchased indoor air quality attachments, such as a whole-home dehumidifier or an air purifier, these could be good signs. If there's poor indoor air quality, though, you'll need to get duct cleaning and HVAC work after buying the home to improve airflow.
Know About Insulation
Another concern to take into consideration is the home's HVAC insulation. Ask the owner what type of insulation the house has as well as when it was put in. Insulation often tends to wear over the years. When new insulation hasn't been added, there could be leaks or drafts in the home. Drafty spaces make it more difficult to warm or cool the house equally. This will make the HVAC system work more and this raises utility bills.
Think About the Refrigerant
Older systems might use a refrigerant called R-22, which is a material that's been banned by the EPA. If the HVAC still works on R-22, you can still use the refrigerant, but you could have a problem locating a normal supply. That's because R-22 production was prohibited starting in 2020. You might need to retrofit your HVAC system to use a safer cooling agent. If this is the case, this could be a cost-benefit question.
Increased Running Time
With an aging or poorly-kept system, you might notice it starting up too frequently. It may stay on longer in order to reach the set temperature.
It can be brought on by failing coils or a failing motor. If these parts are ok, yet there's still an issue, it's a sign the system is no longer efficient. If, even after repairs, your system takes too long, or can't reach the temperature you set it to, it's time to change the unit.
Loud Noises
It's regular for older HVAC systems to get louder with age. Yet when you hear some specific noises, it's more likely you're looking at a replacement.
Loud humming from the blower
More noise, constantly, from the outdoor unit
Grinding and banging noises from the furnace
Noises before the air conditioner starts
Some noises may be a component that can be fixed or repaired. If the noises remain after routine maintenance though, the older unit isn't capable of producing and running any better.
At South End Heating and Air, we specialize in HVAC and furnace repair, call us for a free consult. We'll evaluate your system and help make recommendations for optimum value. After all, we want to keep you cool all summer long and warm in the winter. Just schedule a visit with one of our technicians to talk about how we can help with your heating needs. Would you like to learn more options our techs can help you with? Give us a call 704-684-5339.