3 Tips to Prevent Garbage Disposal Repairs
South End Plumbing, Heating, & Air Expert Tips
Garbage Disposal Repair Charlotte NC
When you think of your kitchen appliances, you probably think of your fridge, stove, range, and dishwasher. However, most of us use another appliance frequently that never really gets a chance to shine: the garbage disposal! The garbage disposal is a hard-working appliance in your home that takes care of items that would otherwise cause serious plumbing clogs. However, just like any other appliance, there are things you can do in order to prevent garbage disposal repairs, including these three tips.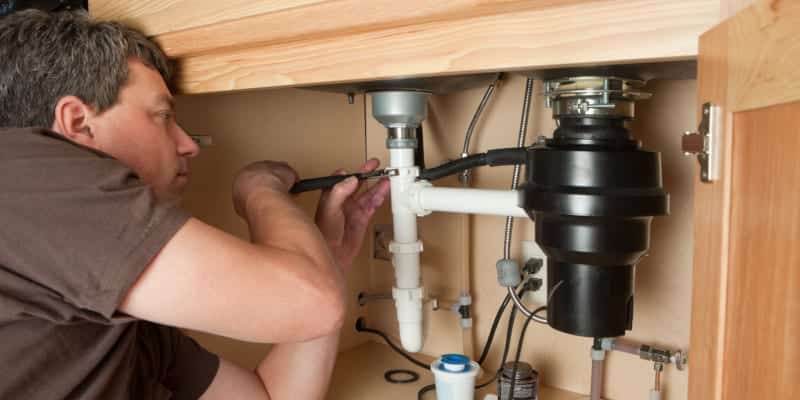 1.   Watch what you put down your sink! One of the biggest things to remember is that your garbage disposal is not all-powerful. There are things that will damage the blades and cause you to require garbage disposal repairs. Things like fibrous skins (celery, potato peels, etc.), egg shells or bones, and oil or fats, which will solidify in your drain and cause a clog, should be kept out of your drain.
2.   Clean your blades regularly. Just like a knife needs to be sharpened, the blades to your garbage disposal need to be cleaned and sharpened on a regular basis as well. Try using ice cubes with a lemon peel, vinegar (or vinegar ice cubes), or ice cubes and rock salt. Do not use boiling water or bleach!
3.   Never forge ahead when you're unsure of the issues. Garbage disposals are going to need the occasional garbage disposal repair every so often, even with these preventative tips. If you suspect that you need a garbage disposal repair, never try to tackle this on your own! Garbage disposals are made to chop things up, including your hands if you aren't careful.
We would love to help you with your garbage disposal repair or any prevention tips you would like. Contact us today at South End Plumbing.