Are Outside Plumbing Leaks Worse in the Summer or Winter?
South End Plumbing, Heating, & Air Expert Tips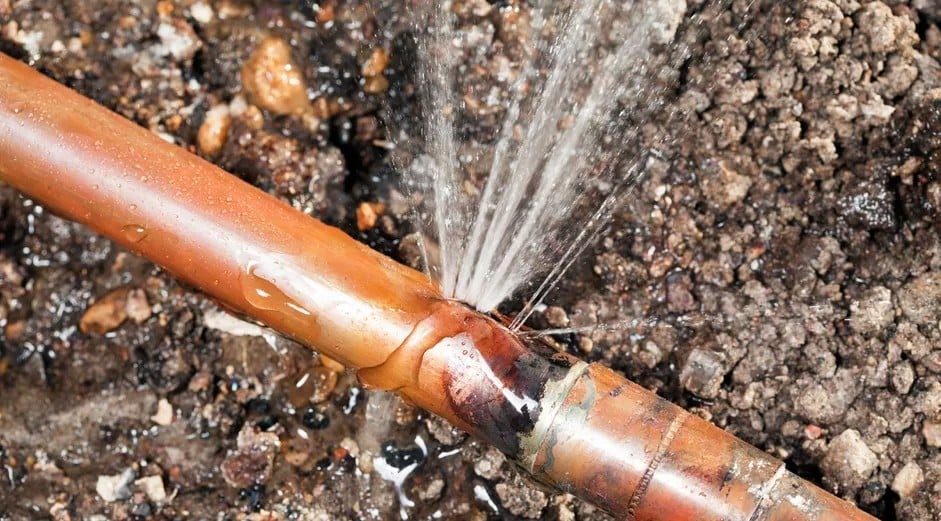 Are Plumbing Leaks Worse in the Winter or Summer?
When the temperature dips into the 30s or below, you might expect plumbing problems varying from clogs to bursting pipes.
When water freezes, it expands. This growth can force your pipes to split or rupture. As a result, leakages materialize, resulting in structural damage and a damaged, hazardous plumbing system.
Winter Plumbing Problems
Some signs and symptoms you might experience are:
Freezing/bursting pipes – This situation is among one of the most typical (and also severe) troubles we handle in the wintertime. When pipelines are exposed to subfreezing temperature levels, the water inside them ices up, expanding inside the pipelines and sometimes bursting them. When the pipes thaw, the additional pressure of the melting water may create the pipelines to ruptured.
Blocked drains – You should never pour liquid grease or oil down a drain because they can transform solid as they cool, lining the drains and at some point clogging them. This bad problem occurs more often in the colder months as the pipelines themselves cause the grease to solidify faster.
Clogged air vent pipes – Your plumbing likewise has vent pipelines that enable the release of sewage system gases while likewise letting in fresh air. In some cases in the winter season, snow and ice can gather inside these vent pipes as well as block them. When this occurs, you may observe signs and symptoms like gurgling toilets, sewer scents as well as sluggish drains pipes.
Hidden leaks – So just how do you detect a leak if you can't see one? If you do not have water dripping from your ceiling or you don't see a pool of water on your floor– how can you potentially know you have an issue to begin with?
Summer Leaks and Plumbing Problems
Can pipes burst in hot weather conditions?
Yes, and it happens more often than you might think. Homeowners are normally surprised by burst pipelines in the summer. You anticipate pipe problems when it's freezing. You do not anticipate fractured pipelines to flood your home on a bright, warm day.
Hot summer temperatures can cause stress on your plumbing, as well. Some troubles you may experience are:
Leaky or rupturing pipes – Yes, hot weather can trigger pipes to rupture, too, though not as often as during winter temperatures. Heat causes the pipes to increase, and if they are worn or have a hairline fracture, they may spring leakages.
Low water pressure – If hot weather results in leaking pipelines, particularly several leakages, one major clue of a problem is experiencing lower water pressure.
More stopped-up drains – While not always related to the temperature, we often see more blocked drain pipes in the summer, primarily due to more frequent use of the commodes. As an example, the kids being home on summer break or visiting friends and family means more flushing.
Tree roots – If you have large trees on your property, you probably love the shade and scenery. The deep roots of large shade trees may contact, then invade and damage, pipes near your home. Over time, the roots damage plumbing and can create expensive problems.
Rusty metal pipes – Pipes corrode, wear, and rust over the years and this can wear down the pipe walls, joints, and seals throughout your plumbing. Warm, wet weather accelerates the process putting pipes at risk of changing water pressure at any time of year. Rusty pipes wind up leaking, then eventually bursting. Even with the best work or material, this happens at some point over the years. Yellow or brown faucet water is typically an indication of rusted pipes.
Wear and tear – Galvanized steel pipelines may fail after 20-50 years. PVC pipelines last much longer. Other work around the house, such as serious foundation or construction work, can cause plumbing damage.
Signs of a Leaking Pipe
Low Water Pressure
If you discover that your shampoo is taking tremendously longer to rinse out of your hair, you may be experiencing a drop in water pressure. This is an indication that your pipes are not functioning appropriately, and also you might have a leakage. Leakages materialize as low water stress since much less water is making it to your component.
This needs to be addressed right away, as the lost water is leaking out of your pipes and also merging somewhere, even if you can't see it, which can compromise the stability of your home's structure and also your household's wellness.
Mold and Mildew
Did you recognize, it just takes two days for mold and mildew to expand as well as promote within your drywall as well as your carpet? So, if you scent anything moldy or moldy you must act fast. If leakage is present, it will not take long prior to your wood floor covering to decompose, and your ceiling begins to create black and environment-friendly places– I know, gross!
Damp Spots
When water is accumulating beneath your floorboards or in your home's crawl space, puddles of water will certainly appear to show up out of nowhere. This is an obvious indicator that your pipes have actually been affected by the winter weather condition. Get in touch with an expert professional for pipe repair prior to your call for comprehensive, and also costly, water damage reconstruction.
Spikes in a Water Bill
If you take one thing away from my blog site today, allow it to be this– track your water usage expenses.
Why? Your water expense serves as a document of your water usage; and also, if you have a leak, it will certainly allow you to understand. How? In these circumstances your water expense spikes without a boost in your real home water usage. This will supply clear evidence that your pipes are dripping.
---
South End Plumbing specializes in leak repairs and water heater installation, so remember, we are just a click away. We also specialize in tankless water heaters – give us a call! South End Plumbing is one of the only companies that will give you a free estimate. Call us at 704-919-1722 or fill out the form online to schedule a visit.