Can Fiberfix Really Repair Plumbing?
South End Plumbing, Heating, & Air Expert Tips
Can You Really Repair Plumbing With Fiberfix?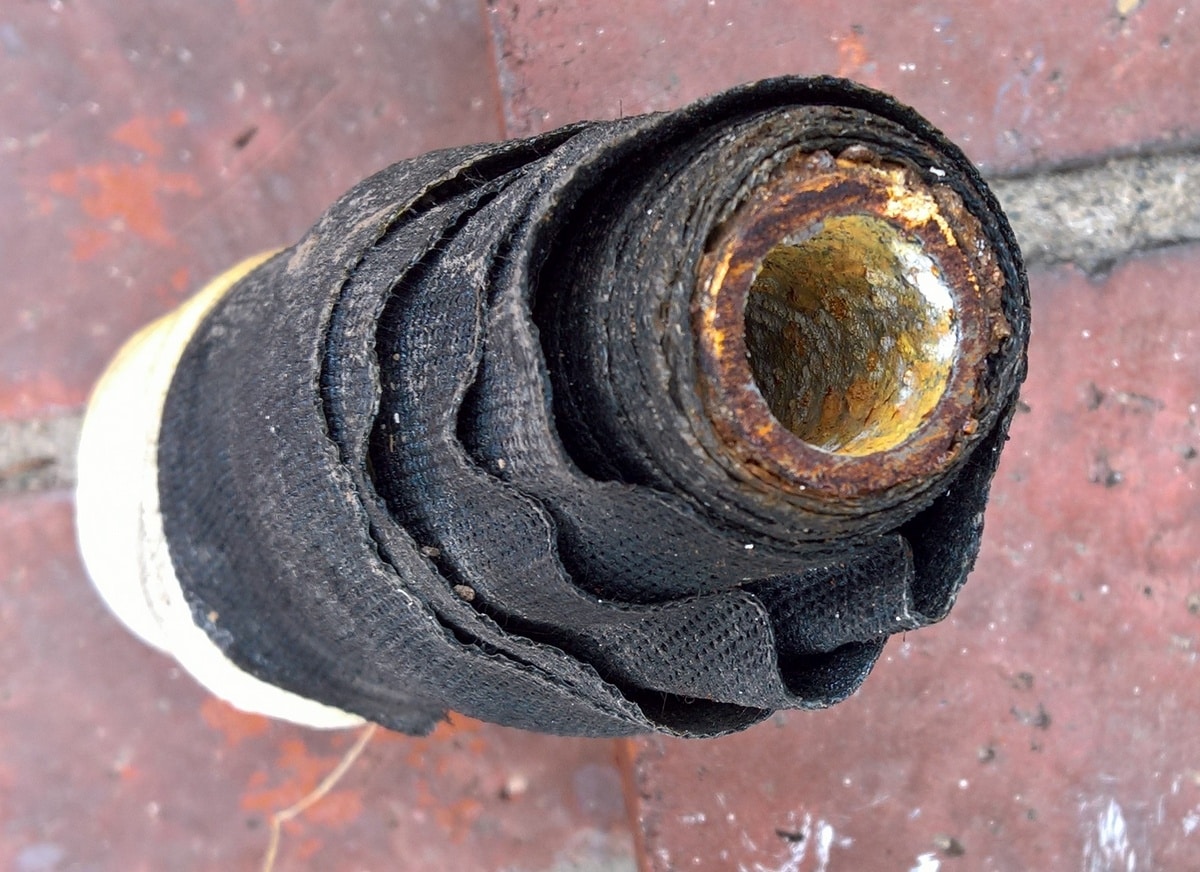 There most likely isn't anyone who hasn't had something that has actually ended up being broken that could still be fixed, if naturally, they had the appropriate repair option. This is what Fiberfix is all about. It is a fixing adhesive that is expected to operate in a lot of various scenarios. The question is does it function for leaky plumbing pipes, and for how long? The answer is well, it depends. If it's low pressure, the surface is properly prepped, and the fix isn't exposed to constant weather and movement, there's a good chance it could last for years.
What is Fiberfix?
The makers of Fiberfix are actually making a lot of substantial claims. It begins with the item's capacity to be efficient at repairing all sorts of materials ranging from copper to wood. So this claim makes it an extremely versatile product. Contributed to this case is the convenience of not having to mess around with sticky adhesives which can be real trouble. When a repair needs to be quick, they claim that this product is even more powerful than duct tape which is often utilized as a quick fix. Since it hardens just like steel it can be sanded and painted over, the company states that its product is also heat and cold-resistant.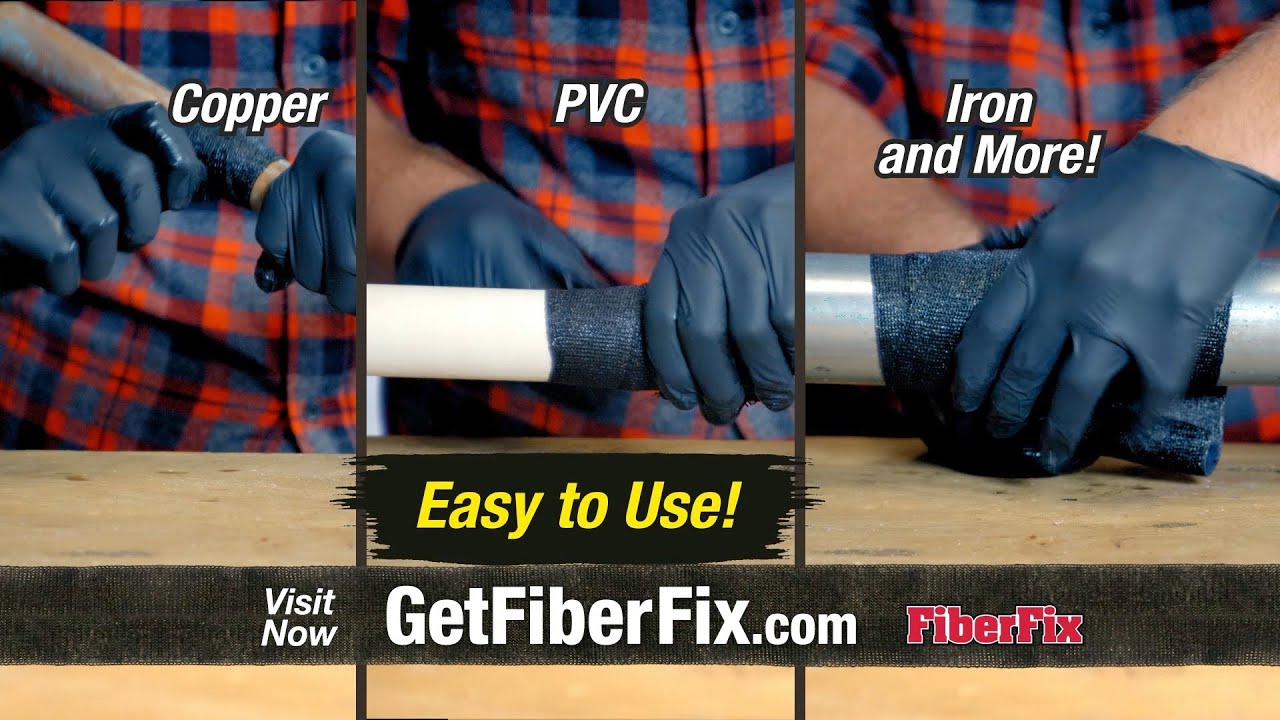 The Marketing Hype
It is not all that hard to construct buzz that appeals to the demand for a repair service product that can satisfy all the claims that are created with this product. Everyone desires a repair that is easy to use, will last, and is inexpensive at the same time. The online marketers have actually done their research by recognizing what one of the most typical fast repair work choices is which is duct tape, so they have actually concentrated on ensuring that the general public understands that this product transcends to duct tape and also even state that it is 100% stronger. They zero in on the comfort of exactly how fast you can do a repair plus how functional it is as it can be made use of on so many around-the-house items that commonly get broken. Ultimately, they focus on the pocketbook. By pointing out that you can currently quickly repair one of your items it implies you don't have to throw it away as well as buy a new one.
The Expense
You are taking a look at paying $28 for one set of the Fiberfix which includes the delivery and handling. You'll also have the option to double your order for not much more. So overall, your price is most likely to get close to $40. A collection consists of a 1 ″ roll, 2 ″ roll, and a 4 ″ roll of the Fiberfix product as well as a collection of disposable gloves as well as a strip of sandpaper. Don't fail to remember with the reward established you are obtaining the same. It includes a one-month refund guarantee minus the shipping and handling.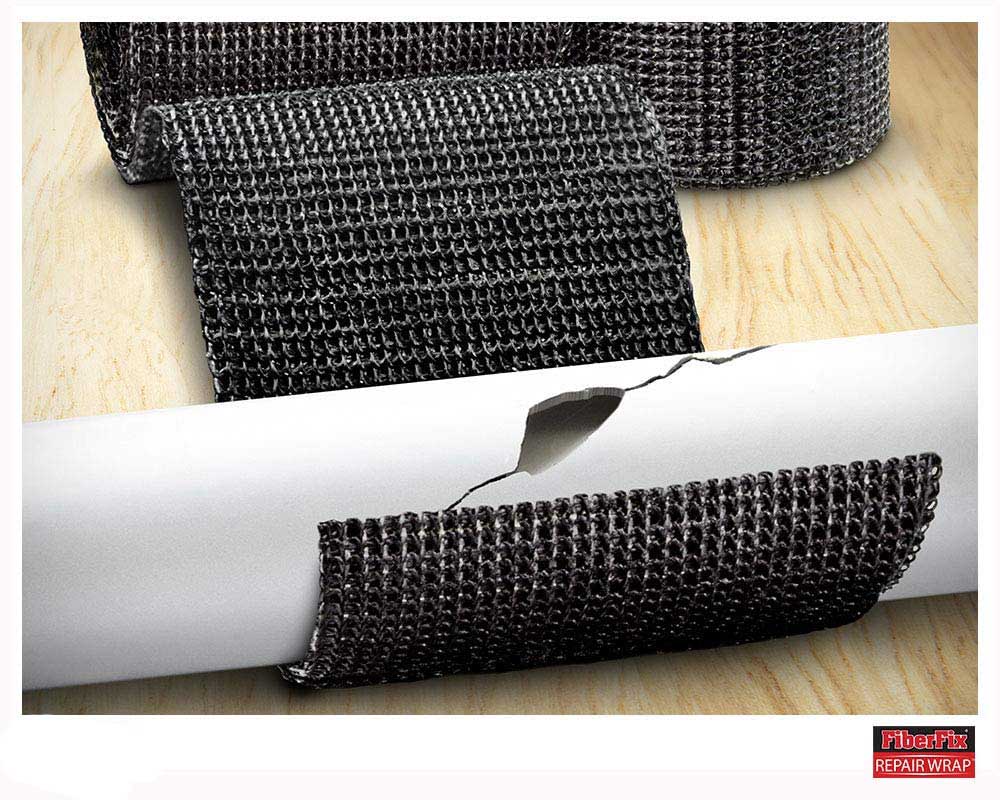 Applying the Fix
You are going to need to check out every one of the instructions on the package thoroughly, to begin with. You'll need to make sure to use just the right size or else you can waste the product or risk overbulking up the repair. You have to keep in mind to wear gloves when dealing with the product due to the fact that according to its makers, it bonds nearly anything, so you definitely do not wish to be getting it on your skin. The most important part of repairing any type of plumbing is that you'll need to make sure the surface of the pipe is clean. This means if you have flaky rusted galvanized pipe it's probably not going to work. If you have copper then you'll need to remove oxides. PVC can also be picky, and with each one of these materials, you'll have to make sure there's no grease or dirt. It's also instructed that you need to use the sandpaper to rough up the surrounding where it will be applied, this allows the resin to bond better to the surface. Then you will need to activate the item by immersing it in water initially right before you start on the repair. Depending on what you are fixing you are going to have to allow the item dry, then sand as well as paint if you need to.
The Reviews
When you're researching and reading the reviews on the product you'll find that most of the ones that are less than 5 stars are customers who got an open container or a roll that has gotten wet some way and hardened up. The incidences of this type of thing happening are low, and if you purchased from a retailer or used Amazon it should be no trouble to return for another item or refund.
Final Fiberfix Evaluation
When you're dealing with plumbing leaks the stakes are a bit higher than the commercial shows fixing handles on rakes and things like that. A plumbing leak needs to be strong, leakproof, and long-lasting. In most cases, there are quite a lot of variables that go into deciding if you're willing to fix a leak by Fiberfix. For leaks in above-ground irrigation, or drains in sheds that only intermittently have water going through them you may be alright. For water supply line leaks that are behind the drywall in your home, you may want to think twice.
South End Plumbing specializes in all leak repair, so remember, we are just a click away. We also specialize in leak detection – give us a call! South End Plumbing is one of the only companies that will give you a free estimate. Call us at 704-919-1722 or fill out the form online to schedule a visit.