Can Salt Scrubs or Sugar Scrubs Cause Drain Clogs?
South End Plumbing, Heating, & Air Expert Tips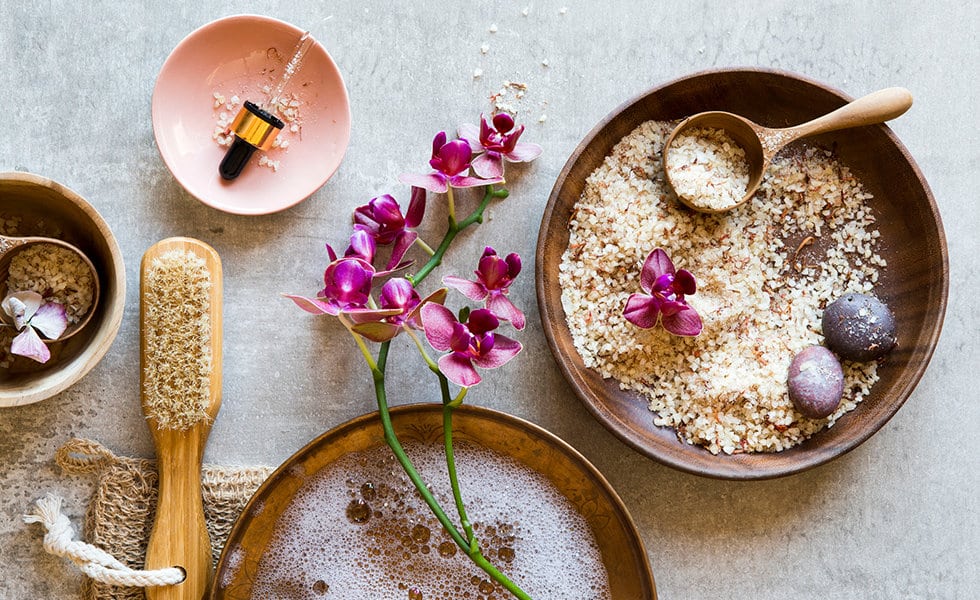 Will Salt Scrubs or Sugar Scrubs Cause Drain Clogs?
While utilizing body scrubs might leave your skin beautiful, they can in come cases cause shower drain clogs. Several of these beauty products include components that hurt your drains pipes and also can build up to obstruct your pipes. Body scrubs often have un-dissolvable ingredient, which can rapidly transform to a clogged drainpipe. This can create water damages, drainpipe back-ups, and also standing water. To avoid the risks of drain clogs, discover which body scrub components can clog your plumbing. This can help you prevent plumbing problems and also save you money in plumbing repairs.
Scrubbing Active Ingredients Might Trigger a Clog
Whether you purchased your body scrubs at a beauty counter or make them from a do it yourself recipe, many of them consist of active ingredients that can hurt your plumbing. Some can trigger a plumbing interruption immediately and also some might develop a slow drain that turns into a clog over time. Some usual ingredients in body scrubs that can hurt your plumbing include coffee grounds, oatmeal, and ground nutshells. These items do not liquify in water and also can get caught in your drain pipes, leaving you with a messy clog that you'll need a plumber to fix. Because these active ingredients are solid as well as usually not dissolvable, they are hard to separate. Chemical drain cleansers usually will not be able to deal with body scrub obstructions. Rather your Charlotte area plumber may need to clean your drains with a drainpipe snake or with hydro jetting solutions.
Also, many body scrubs include a lot of oils, which can additionally create a plumbing blockage or make it even worse. Lots of body scrubs make use of olive oil or coconut oil to help hydrate the skin. Nonetheless, oils from these products can swiftly cause a serious clog over time. Much of the oils you discover in body scrubs strengthen as they cool down. Meaning that while you're running the hot shower, they may look like fluid, but as the oils cool down in your plumbing, they can easily block your drains pipes. Oils additionally tend to hold and also catch onto gunk, hair, as well as other things that lead to blockages. For that reason, you'll want to keep this in mind when placing body scrubs down your drains pipes.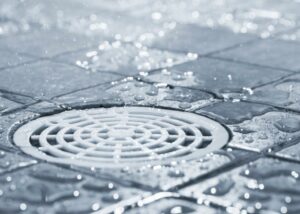 What to Use Instead to Avoid a Shower Clog
So, are you just supposed to stop using scrubbing type products all together? Well, the best way to prevent drain blockages from your body scrubs is to stop utilizing them. You can try switching your body scrub for an exfoliating cloth rather to assist in saving your plumbing. If you still desire to use these products, it's important to keep in mind that you'll likely still experience clogs from time to time depending on your plumbing system and its condition. On top of that, you might need more constant drain cleansing.
There are some things you can do to help with protecting against plumbing issues from face and also body scrubs. This often depends on the kind of pipelines you have along with the condition of your plumbing. It's ideal to ask your Charlotte area plumbers about the condition of your drain system. Making use of the right scrubs in moderation as well as with normal upkeep may not harm your plumbing.
Using Scrubs That Fully Dissolve
It's best to choose scrubs with dissolvable components if you want to use a body scrub in your shower or bathtub. Sea salt as well as sugar fully disintegrate in water. Keep in mind that sugar can be sticky, which might cause problems for your pipes. In some sugars, salts as well as instances may not break down entirely and also wind up getting stuck in the drain. This may cause a traffic jam in your pipes as well, because undissolved salt and also sugar may act as a glue to catch hair and also various other things that may clog your plumbing.
Drain strainers are additionally an excellent idea to help stop plumbing blockages. Drain filters assist in catching hair as well as various other materials that can clog your plumbing. In addition, they can likewise assist catch undissolved salts and also sugars or even the strong exfoliating ingredients like oat meal. Make certain that your shower drain strainer makes use of tiny adequate holes to capture those larger ingredients that may damage your plumbing.
Making Use Of Various Oils
You might desire to switch out your coconut oil for something thinner, like olive or jojoba oil. These oils can still produce clogs yet are much less viscous than coconut oil which could reduce the risk of a clog. Organic coconut oil solidifies at temperature levels under 76 ° F, which means that even a little cool pipes could wind up blocked with coconut oil. Olive oil and also jojoba oil, on the other hand, generally begins to solidify at concerning 50 ° F. As a result, they are more probable to remain in their liquid state as they run down your drains pipes.
Also with thinner oils, it's essential to utilize them sparingly. Or else, you could end up needing emergency situation drainpipe cleaning services. Gradually, they can accumulate, gradually triggering a plumbing blockage. It's still best to restrict how often you make use of body scrubs in your shower. These suggestions from your South End Plumbing will certainly help you enjoy your exfoliating products without paying the rate for blocked plumbing.
South End Plumbing specializes in clogs, so remember, we are just a click away. We also specialize in leak detection – give us a call! South End Plumbing is one of the only companies that will give you a free estimate. Call us at 704-919-1722 or fill out the form online to schedule a visit.