Do You Really "Need" a Garbage Disposal?
South End Plumbing, Heating, & Air Expert Tips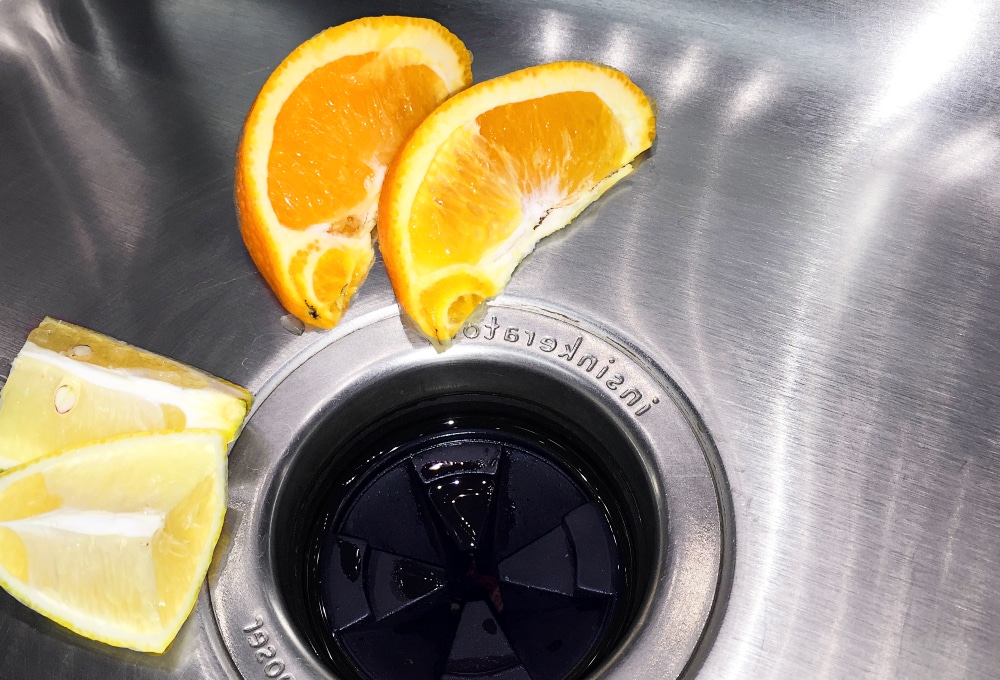 Do You Really "Need" a Garbage Disposal?
Most kitchen sinks have garbage disposals these days. It goes for newer kitchens, and even in apartments or townhouses, with smaller kitchens. Just because it's the usual thing and most people like having a garbage disposal, doesn't mean it's right for everyone and every home. Everyone and their families will have their own reasons for and against, the pros and cons of garbage disposal. One can be helpful, or pointless, for how you use your kitchen. It can be great, or a pain. Just because it's popular doesn't mean it's always a need.
For some modern homes with a garbage disposal already installed, you can consider whether to use it often or not. If you're thinking about putting a disposal into your kitchen sink, you might want to know the positives and negatives, and if it's worth it.
Garbage Disposal Basics
The simplest way to boil it down is, you need a garbage disposal if you produce a lot of food waste in your kitchen. One rule of thumb is if you and your family are making three or more large meals a week in your kitchen, and you have some food waste each time, a garbage disposal is probably a good addition. You're likely to use it enough for it to be a big help.
There may be a little more effort and upkeep for your sink, waste removal, and kitchen as a whole without garbage disposal. This doesn't entirely mean disposal is a mandatory appliance. Some reasons to go without disposal, or without using it, maybe, gaining open space under the sink. You are likely being greener by not sending trash – especially non-biodegradable things – into wastewater. If you don't have or don't use a garbage disposal, it never breaks and you don't have repair or replacement costs. You don't have the safety concern you or, even worse, a little one putting a hand down the sink, into the disposal, then having a bad injury.
When a Garbage Disposal is a Good Idea
Most busy kitchens in a family home, with a whole bunch of people making food and eating at all different times of the day, are probably on the "need" a garbage disposal side. Here are a few of the definite pros of using a garbage disposal.
Cleaner kitchen – In-sink garbage disposals provide a fast, easy, and hygienic way of getting rid of food waste. This is best if this is a way to save major time when you need to clean up after cooking and eating. Composting might be a good environmental idea for some, but some don't have space or time to have a compost space in their kitchen.
Convenient – This is a pretty clear reason a homeowner or renter would favor garbage disposal. Most of the time, it's a lot easier. When properly operated with running water and cleared appropriately, disposal allows for the hassle-free handling of food scraps that eliminates the requirement to store garbage until pickup day. There might be restrictions enforced by the area in terms of water usage or septic capacity, so it's up to you to know this for your town, county or neighborhood. The convenience here also goes into saving wear and tear on a dishwasher by not putting waste and junk in a dishwasher and making it drain stuff it isn't built for.
Stinky kitchen – When you have a garbage disposal unit, the food waste sitting in your trash, and stinking up the kitchen, decreases. If the trash pickup in your city or neighborhood is a week away, or when holidays or weather, or anything else makes it longer than that, the trash will be sitting somewhere on your property. Even if it's outside, rotting food can bring wild animals, bugs, or a growing mess in the trash cans you'll eventually have to deal with.
When You Don't Need a Garbage Disposal
Then, there are reasons garbage disposal might be more of a problem than it's worth. Here's what to consider in the negatives of disposal.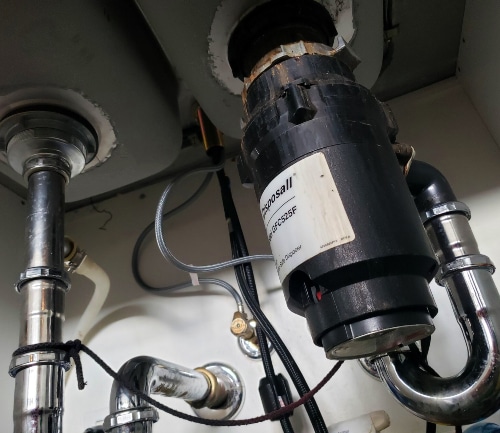 It clogs all the time – If it clogs all the time, and you have to mess with it, or worse yet, call for repairs, how is it making your life easier? It could be clogged and blockages are being caused by what's being sent down the disposal. You shouldn't put oil, hard food, bones, fat, or food which will expand with water into the disposal. Yet, if that's what you're trying to throw away frequently, then maybe disposal is more hassle than help. This can also lead to more water usage and a higher water bill.
Safety – This could be a serious thought for you and your family. It's highly unlikely adults will injure themselves with utensils or their own fingers or hands in their disposal. Small children, though, can lead to more of a risk of a bad injury. Having the disposal switch well away from the sink and/or putting a cover piece over the sink which leads to the garbage disposal are a couple of safety ideas.
Stinky kitchen – Yes, this was a benefit, too. It can be a drawback. If the disposal isn't flushed and cleaned well, food and waste can sit in it just the same as a trash can. It'll cause the whole kitchen to smell. So, if you have a disposal, but then don't use it often, or dump stuff down it and let it sit there, it might not be right for you and your kitchen.
South End Plumbing specializes in garbage disposal service and repair, so remember, we are just a click away. We also specialize in leak detection – give us a call! South End Plumbing is one of the only companies that will give you a free estimate. Call us at 704-919-1722 or fill out the form online to schedule a visit.