Does Homeowners Insurance Usually Cover Water Damage from Plumbing Leaks?
South End Plumbing, Heating, & Air Expert Tips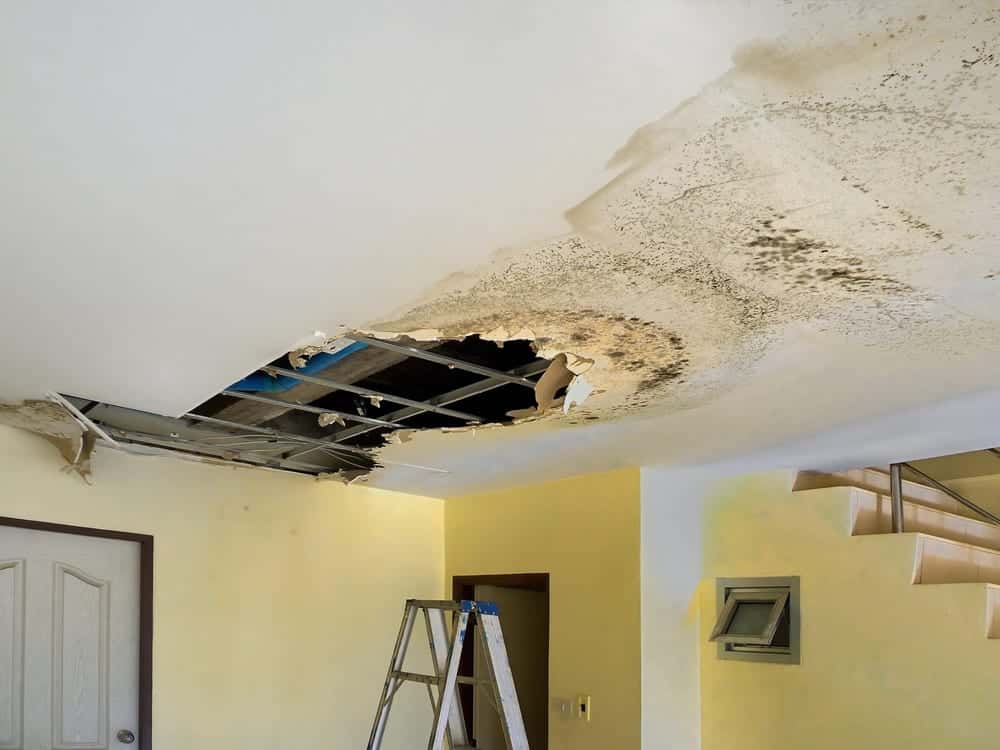 Does Your Homeowners Insurance Usually Cover Water Damage from Plumbing Leaks?
The overall answer is, it depends.
Your homeowner's insurance should cover water damage from a plumbing malfunction, leak or broken pipe if the damage is considered sudden, accidental or unexpected. If the leak is due to worn or poorly-maintained plumbing, pipes or construction insurance will deny a claim. Water damage from neglect, as in from a leak going undetected for a long time, will not be covered.
Probable scenarios when plumbing leaks should be covered
Sudden, accidental and unexpected are the main ideas here. Think of situations where maintenance and proper care wouldn't have made a difference.
If temperature changes, for example, a major cold spell in the winter, cause leaky pipes, this is likely covered in a standard homeowner's insurance policy. A sudden change in water pressure causing a crack in plumbing or a pipe should be covered. Damage from weather events, such as storm damage, a tree falling on a home or pipes, a tornado or freezing weather should be covered. Damage caused by a crime, such as vandalism or a break-in, should be covered. A sudden malfunction of an appliance, say a washing machine breaking and water damaging floors, walls or other electronics, should be covered by homeowner's insurance.
Where to check for water leaks and damage
There are some common places in your home and around your property you should check regularly. Water leaks can go unnoticed, but cause a lot of wear and damage over time.
Plumbing systems enclosed in cabinets are often out-of-sight, out-of-mind until the problem is a big one.
Heating or air conditioning system units or ducts can have standing water or leaks. This often depends on the environment, geography, the slope of your property, even if the units are in sun or shade most of the time. Fire protection systems, with water lines, can have leaks that go unseen. Spaces behind or under appliances can have leaks.
Outdoors, drains, grates, pumps and heat/AC units can have leaks or standing water. These issues can lead to more costly problems if left to get worse. These types of issues likely are not covered in a standard homeowners insurance policy.
One more frequent, often water-caused, problem excluded from most insurance policies is mold.
What to do if you discover a leak
If you find a leak in your home's plumbing system, there are steps to take to limit the damage and perhaps help have a beneficial insurance decision.
Turn off the water, and do all you can to stop the leak at the source. Even if you need to turn off the home's water supply, this can save a huge amount of money, plumbing work, and rebuilding.
Take pictures of the leak, surrounding area, and damage. This helps support your claim when filing a claim. You'll be able to defend the accuracy of the claim better with a record of what happened and when.
Turn off the electricity. Do not move or touch electrical wires or products if they are already in the water. It's best to turn off the electricity to as much of the house as you need to to be safe.
Additional insurance options
Water damage may force secondary, yet major, problems which could be covered by clauses in your homeowner's insurance policy. It may be annoying fine print, but it's best to know exactly what your insurance policy says and covers.
Possible clauses or coverage options available could be personal property coverage, dwelling coverage clause, and living expenses coverage. Dwelling coverage is for the main structure of your house. Living expenses coverage repays a holder for expenses such as hotel, food, and gas if you're forced to leave your home.
Additional policy options or riders may include sewer backup coverage – to protect against sewer damage on parts of a home or property. Flood insurance coverage is usually a fully separate policy to consider.
South End Plumbing specializes in leak repair, so remember, we are just a click away. We also specialize in drain cameras – give us a call! South End Plumbing is one of the only companies that will give you a free estimate. Call us at 704-919-1722 or fill out the form online to schedule a visit.