How Often Should You Clean A Sump Pump?
South End Plumbing, Heating, & Air Expert Tips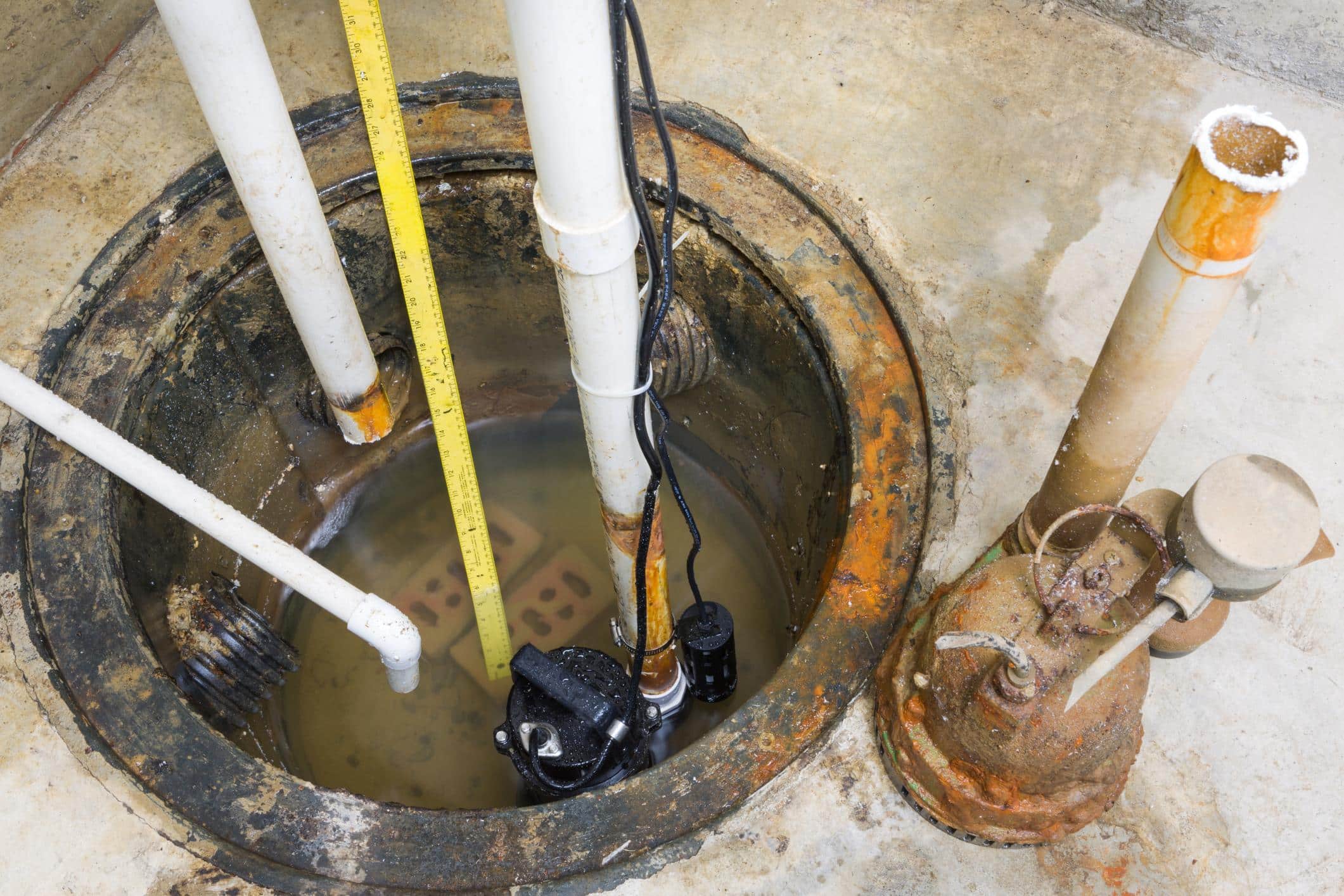 How Often Should You Clean Out A Sump Pump?
Are sump pumps a set-it-and-forget-it appliance or is it at the forefront of your mind every day? Probably not very much, due to the fact that the majority of the time, sump pumps work as they're supposed to, humming along in the background, working hard to prevent floods that can harm your home. It's a small machine, but a big part of keeping your basement dry, so it's important to keep your sump pump in good working order. How often are you required to perform maintenance on your sump pump, in order to keep it working appropriately? That's a great question.
To understand sump pump upkeep, it is essential to understand how a sump pump works. Basically being a small water pump, the sump pump works in a hole in the concrete called a sump pit. The pump is developed to be immersed in water, and when the water reaches a certain level, the pump automatically switches on and expels it. As soon as the water recedes below the established level, the pump switches off.
You may not even think you have a sump pump, however, if you have a basement you probably do. Sump pumps work in 2 ways: by ridding houses of groundwater regularly, and by evacuating big amounts of water in a crisis. Groundwater coming towards your house flows into rock-filled drains pipes, from which water is diverted to the sump pit, and pumped back outdoors. During an unanticipated water occasion like a flood, a high-quality sump pump may release 4,000 to 5,000 gallons of water per hour. The groundwater issue, nevertheless, is even more common than flooding.
Sump pumps need annual upkeep at the minimum. Depending on how it's used, though, it might require more attention than that. Beware: before doing anything with the sump pump, you'll require to detach its power supply.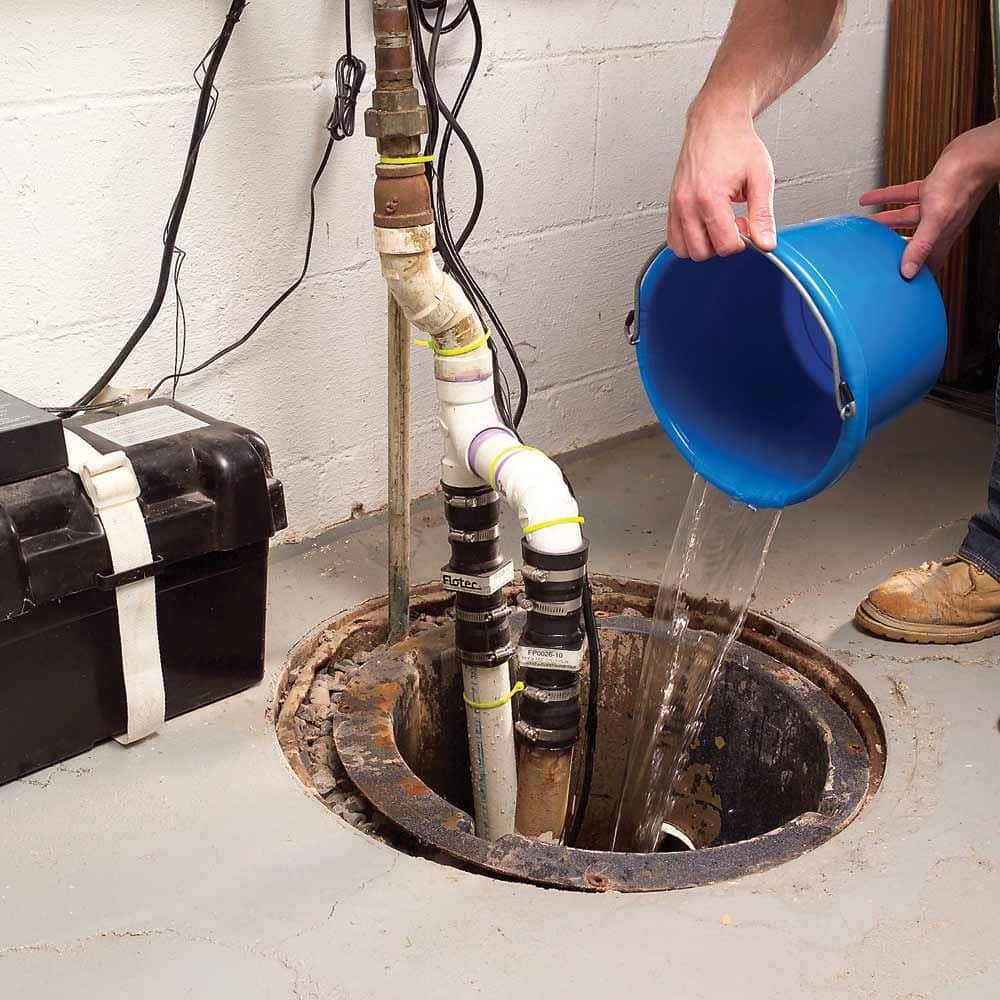 Some sump pumps need monthly cleansing. If the sump pump is responsible for getting rid of cleaning device water, the screen or inlet opening most likely needs to be cleaned up monthly. To do this, you'll require to physically take a submersible pump out of its pit in order to clean up the grate on the bottom. The pump can suck small stones into the grate, so cleaning it will make sure that the inlet isn't obstructed since obstruction can eventually harm the pump.
Even if it doesn't dispose of water from a flood, your sump pump would most likely take advantage of quarterly attention. Again, the pump screen or inlet opening needs cleaning more often than once a year. Likewise, it's going to be a good idea to check in on it every few months, to make certain it's working well. Check to see that it's plugged into a ground fault circuit interrupter (GFCI) outlet and that the cord to the pump remains in good condition. Make sure the GFCI breaker hasn't tripped and turned off your sump pump. Your pump should be standing upright, and you need to pour a bucket of water into the pit to make sure it begins instantly and drains the water rapidly. Examine the outlet pipelines, too, to ensure that they're collaborated firmly and draining at least 20 feet from your home and that the vent hole in the discharge pipeline is clear.
Once a year, the sump pump and pit need maintenance. Removing the pump from the pit, you'll clean up both of them. After inspecting the power source to make sure its cord remains in good condition and the connection is proper, detach it. Tidy the grate, inspect the drainage pipelines, tidy the screen or inlet opening, put the pump back into the pit, and fill it with water to keep it from running dry.
You'll need to also check on the backup battery as well. When sump pumps work on electricity, they can be vulnerable to power interruptions. It's wise to have battery backup so that you don't find yourself flooded in a storm that's knocked out the power. The owner's handbook should know about the typical life span for the battery and whether the primary power supply charges it. Examine to make sure the battery is charged, and change it if required. Naturally, some sump pumps are water-powered, so they do not need an electrical power source. These pumps are much better matched for usage as backup pumps, however, than as your main sump pump.
While you can do much of this maintenance on your own, having an expert evaluation once a year will help to lengthen the pump's lifespan. When you work with somebody to come check it, you ought to anticipate the expert to look at six things.
First, she or he will inspect the pit. The pit must be big enough for the sump pump to function effectively.
The check valve likewise requires an inspection. The discharge pipeline should have a working check valve, to keep water from receding into the pit once the pump turns off.
The backup power source needs to be inspected. It ought to be figured out that you have a backup source of power and that it's working appropriately.
The expert inspector will inspect the alarm. Not every sump pump has an alarm that goes off when it's triggered, but lots do so that the house owner will look out for water accumulation in the pit.
The removable cover will be inspected. The cover helps avoid water from vaporizing into the basement, so it is very important that it fits effectively.
The last thing to inspect is the discharge area. A skilled expert will have the ability to inform you if the sump pump is discharging in the wrong location.
The discharge place requires to be at least 20 feet far from your home, and should not drain pipes into the general public drain system, your septic tank, or surrounding residential or commercial properties.
Of course, in between yearly maintenance from an expert, you might find that your sump pump encounters problems. A few of these problems are simple to repair, while others need outside assistance. If your pump is not turning on, for example, you can check for a blown fuse or a breaker, and if neither of those things is the problem, make sure the inlet valve isn't obstructed. If it's not turning off, the switch may require to be changed, or there may be an obstruction in the discharge pipeline. You likewise might consider a higher-level pump, if you think that perhaps your pump is running constantly due to the fact that it's too small for the task. If it begins and stops often, your sump pump might be too small, or the discharge pipeline may be obstructed. Keep in mind, too, that the majority of sump pumps need to be replaced about every ten years.
South End Plumbing specializes in sump pumps, so remember, we are just a click away. We also specialize in leak detection – give us a call! South End Plumbing is one of the only companies that will give you a free estimate. Call us at 704-919-1722 or fill out the form online to schedule a visit.