How to Remove a Shower Drain Grate
South End Plumbing, Heating, & Air Expert Tips
How to Remove a Shower Drain Grate?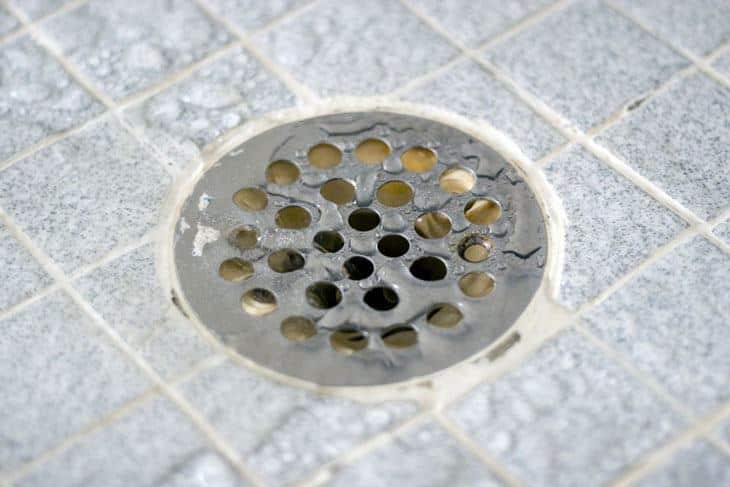 Is the hair beast that hides underneath your shower drain cover back once again? If you're tired of waiting on a slowly draining tub after washing the children during the night, or standing in unclean, soapy water each time you shower, shed a little light on things and clear blockages the permanent way by removing your shower drain cover.
Shower Drain Cover Elimination
There are a nearly endless range of drain covers types. Keep paper towels nearby for removal (hair and soap scum frequently will come out attached to the grate). Listed below are a few most common ones you may have:
Push/Pull (Typically Confused with Lift-and-Turn) Hold the stopper body in place and unscrew the leading knob (counterclockwise) with pliers and a rag or rubber grippy to prevent scratching. Unscrew the brass insert underneath with a flathead, then lift the stopper.
Screw-In Looking like a flat or somewhat concave/convex strainer, simply unscrew these covers with a flat or Phillips head screwdriver and remove.
Flip-It Style Shower Drain Stopper Simply pull this free from your drain – no tools required! Grasp the body (not the toggle), turning as you pull.
Lift-and-Turn (Frequently Confused with Push/Pull) From starting from the open position, lift and search for a set screw. If no screw, simply turn counterclockwise to eliminate. If you see a small screw, turn it with a flathead or Allen wrench up until just loose enough to get rid of stopper (not totally).
Pop-Up Drain Covers Some pop-up drain covers pull directly and off. Others must be wiggled back and forth. Rocker-arm-style covers must be pulled up to clear the drain, then horizontally away (you'll see the connected arm when you pull up.).
Toe-Touch Opening and closing with a push of your toe, this style of stopper can sometimes be unscrewed (counter-clockwise) from the opening, eliminating the cap. In other models, the shaft cylinder will turn with cap rotation, and the whole mechanism unscrew from where it's threaded into a cross bar. Some shaft cylinders also have a threaded, flathead screwdriver slot for it to be removed as well.

Shower Grate Types
Still not able to remove the grate?
If getting rid of the shower drain cover does not enable the total evacuation of the dreadful soap and hair clogs, there are other methods of flushing them out our professionals can help with.
Plunging the Clog Sometimes obstructions get stuck where you can't see, and a plunger can get them moving. Add 1-2 inches of water, covering the overflow plate with a wet rag or duct tape. Pump plunger forcefully numerous times, then repeat 3-4 more times. Inspect the drain to see if it's flowing.
Plastic Hook Drain Cleaners for Hair These plastic tools appear like extra-large zip strips with spikes, and work like a more affordable variation of a pipeline snake. You can pick up a single one from your local home improvement shop for less than the price of a sandwich, which allows you to toss the clog eliminator after usage (yuck). Placing the ring-size handle over a finger, you feed the tool down in the drain, and pull it back up to grab hair with it. (Sometimes you may not even need to remove the drain cover). Repeat from different angles up until the drain is clear. Spoiler alert: Wear gloves and goggles and be gotten ready to get dirty.
Baking Soda & Vinegar A non-toxic alternative to chemical drain cleaners, this can dissolve gunk stuck in pipes. Simply gather 1/4 cup baking soda, followed by 1 cup of white vinegar. Let foam for 15-20 minutes, then put a large pot of boiling water straight into the drain.
Keeping Recurrence of Drain Clogs Down
To keep future drain clogs from increasing, you may want to buy a shower drain hair catcher. These are not compatible with every design drain cover, but for those that are, these affordable gadgets can avoid irritating and possibly pricey blockages in tough to gain access to areas of your home's plumbing system.
South End Plumbing specializes in all drain cleaning, so remember, we are just a click away. We also specialize in leak detection – give us a call! South End Plumbing is one of the only companies that will give you a free estimate. Call us at 704-919-1722 or fill out the form online to schedule a visit.