Sunday Plumbing Problems that can't Wait Til Monday
South End Plumbing, Heating, & Air Expert Tips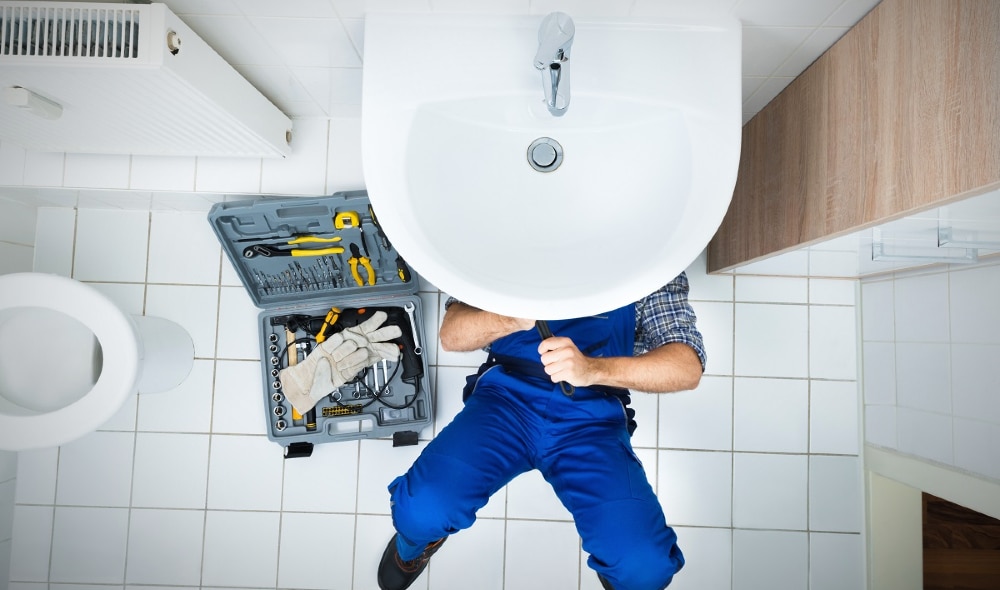 Sunday Plumbing Problems that can't Wait Til Monday
The plumbing system in your house is a complicated and very important system. It's made up of many devices, products and elements. For you and your family's health and safety, it needs to work safely. You need to make sure you have as much safe water as you require throughout your house and that your wastewater is gotten rid of safely, dependably and cleanly.
Most of the time, you're not even thinking of it. Your plumbing is just one of those parts of the house that you use all the time, but commonly without thinking about it. You just assume your taps will give you water and your drains and plumbing system will take it away. However, issues can come up. It's never at a convenient time, but some are worse than others. When something breaks at a terrible time, it's critical you can contact a professional plumbing technician to fix your system as soon as possible.
What's Considered a Plumbing Problem that Can't Wait?
A plumbing emergency will be a problem or problems which are severe. Such instances can consist of broken pipes, clogged drains, gas leakages and even more. A plumbing emergency will typically have the risk of water damage. Anything which risks the safety and security of your family and anyone in the house is an emergency. Anything regarding gas or gas leaks is certainly an emergency. There might even be scenarios where energy costs are being severely influenced by heavy water loss.
Is it so Bad Health and Safety is in Danger?
This is a basic question to ask. If you say "yes" then the problem rises to the level of needing immediate, emergency plumbing help.
Human waste carries many diseases that you can't afford to subject yourself or your family to. Exposure to human waste or waste infected water can place you at risk for E. Coli, pink eye, cholera, hepatitis, dysentery as well as even polio. Paying an emergency plumbing charge is well worth the costs when health and sanitation are at risk.
Is the Problem Contained?
Another consideration in some circumstances is, ask if the problem is or can be contained in one area. If there is free flowing water or overflow that will not shut off and is running out of control, call a professional immediately.
Water damage in your house will lead to major destruction and rebuilding time, effort and money. You can't afford to let such a problem go on for any added length of time.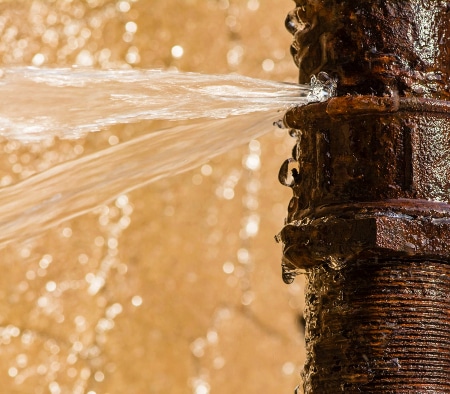 Plumbing Emergencies that Can't Wait
A complete drain clog – Every drain in the house is blocked. It's obvious with this, you need to have your whole plumbing and sewer system serviced. The waste build up is quickly leading to severe problems for the whole interior plumbing system and all its parts, then maybe even floors, walls and other fixtures in the house. Imagine such a situation when you have a number of visitors at your house. You have multiple toilets, showers and sinks stopped up and standing water everywhere. A routine drain issue may not be an emergency, but this one clearly is.
Very low and dropping water pressure – Plumbing is a pressurized system and it relies upon this pressure to work at all. If you experience a loss of water pressure, then you must have your system checked. It's likely there's a leak someplace, either in the main water line or in one of the other pipes in the house.
A major leak – Some plumbing leakages can't be overlooked or waited out. If there is a sluggish trickling leak under the restroom sink, you can stick a container under there and probably by ok until Monday. If you have a huge leak gushing in your basement, waiting is going to get pricey. The rate of a 24-hour plumbing emergency phone call is likely to run less than the cost of waiting and letting the damage get out of control. The plumbing fixes and all the other damage are going to be too much.
A drain line break – Often times, you'll smell the problem before anything else. If that's the case, it's likely serious. If you have a break in the sewer line, the odor is going to let you know it's a problem that's an emergency. More important, it's a health hazard. You can't have sewage and waste in your house or pooling near your house. This situation is an emergency. No matter what time of day, or night, or weekend, or holiday, you need to contact a professional.
Water heater leaking – If your hot water heater begins to leak, you can have gallons of water on the floor in a sudden hurry. Any type of leak can stress the tank or other parts of the hot water system in your home, triggering a more significant leak or damage. Of course, you're now without hot water, which is another emergency.
Dirty water – If you have smelly, colored or dirty water, it's not just unpleasant. It's an emergency since this is unsafe for you and your family. Dirty and contaminated water is something to act upon immediately. When you do not know what may be contaminating your water, you need to have it solved to stay clear of possible health issues.
The water is out – If you're getting no water, you have an emergency. You could have an issue with an entrance shutoff, or the reason could be far more serious, such as a line break outside the home.
---
South End Plumbing specializes in video drain inspections, so remember, we are just a click away. We also specialize in leak today or fill out the form online to schedule a visit.