When Does It Make Sense To Switch From Septic to City Sewer
South End Plumbing, Heating, & Air Expert Tips
When Does it Make Sense To Switch
From Septic to Sewer?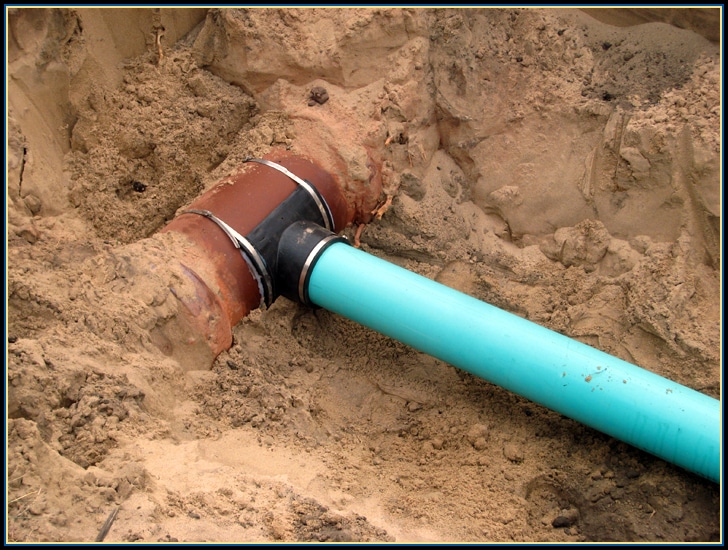 All homes deal with wastewater in one of two ways, a sewage-disposal tank or a sewer line. While there are advantages and downsides to each, home owners are normally not in a position to choose in between the two. However there may be times where the proper choice could benefit.
As cities expand, however, sewer lines are beginning to extend into new advancements, offering existing locals the option of tying into the general public sewer system. For houses with old nonfunctioning septic tanks, this is a great chance to avoid high replacement expenses. However homeowners with newer septic tanks deal with a challenging option deciding whether to convert mostly during these scenarios.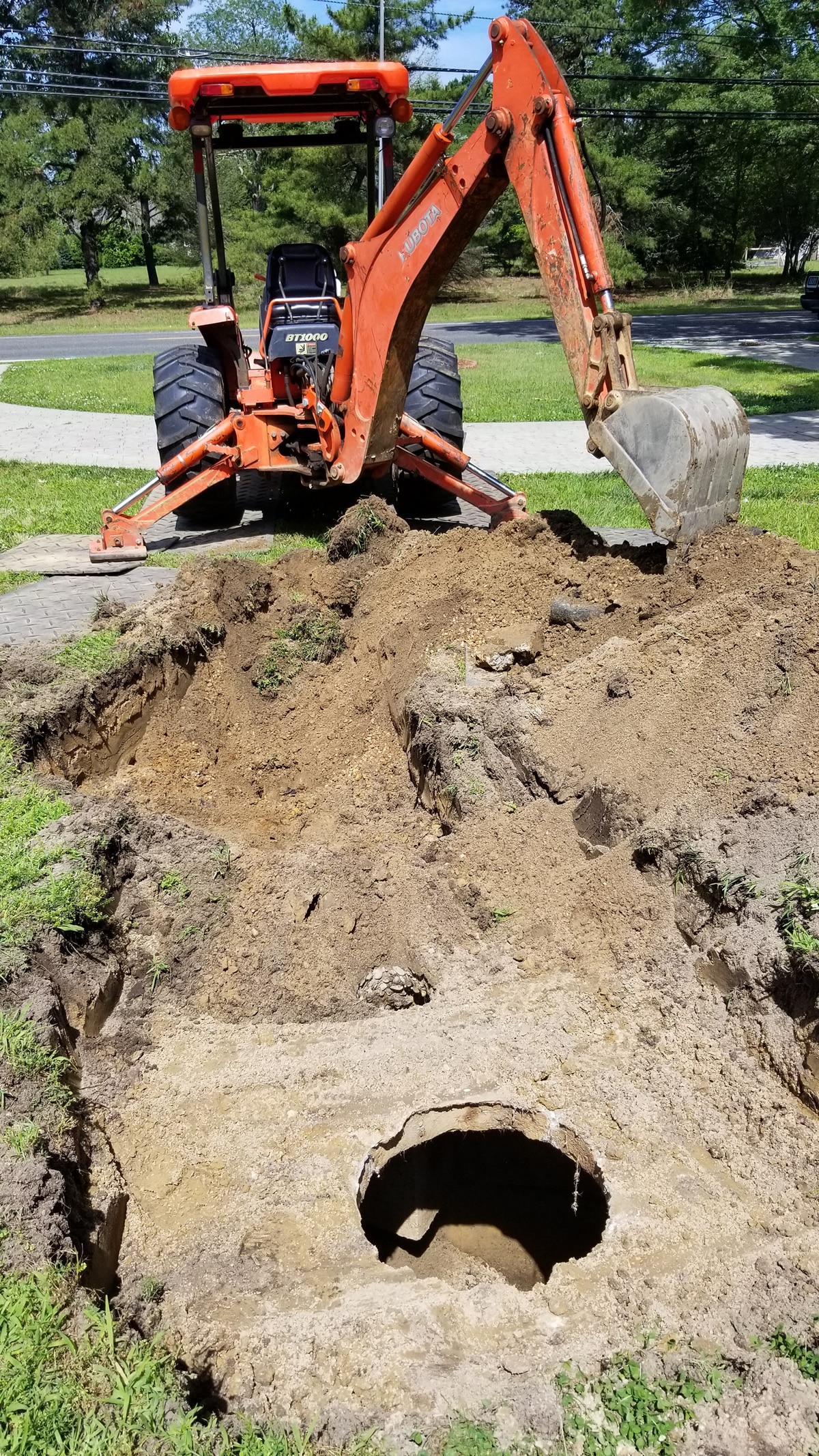 When Should You Convert To A Sewer System?
If you presently have a septic system that requires repair work or replacement, it can cost thousands of dollars to install a brand-new tank, which is comparable to the cost of connecting into the city sewer system. In that circumstance, it probably makes sense to make the switch, specifically if you're considering renovating your home or building additions in the future, including a swimming pool, or putting your house on the marketplace.
If your septic system is in great working order or was just recently set up, there's not much short-term benefit to altering over to the public sewer. In the long run, it might make sense to switch, however if there's no pushing requirement, you can plan to do it in the future and budget for the significant expenses appropriately.
If you do intend on linking to the city sewer line from a septic sewer, remember to securely disable your septic tank. There are regulations to abandon your septic tank since they can be a big safety danger. Old, unused septic tanks can trigger a possibly deadly hazard if kids or animals can pry open the cover and fall into the harmful contents.
When you do decide to connect to the city sewer line, research your regional codes to plan appropriately. In addition to setting up the brand-new sewer line to tie your house into the general public sewer, a contractor can drain and either get rid of or disable your old septic tank. Steel sewage-disposal tanks are usually gotten rid of from the residential or commercial property prior to being crushed and buried, while concrete tanks are filled with sand and reburied.
So, if you are deciding which to do, what should you do? Before any property owner needs to make any serious choices, it is necessary to understand what a sewer and septic tank is and how they are various.
Septic Vs Sewer: What's The Distinction?
Comprehending the advantages and disadvantages of these two wastewater systems will help select whether or not to convert from a septic system to a sewer system. Because sewer lines connect to public sewer systems, they are typically only available in city locations. Septic systems are the options for houses found in backwoods where there might be no sewer system to connect to.
Advantages of a Public Sewer Line
When a house is connected to the public sewer lines, you typically do not have to worry about much beyond paying a regular monthly wastewater cost. City water departments are responsible for dealing with repairs and resolving any issues that may come up after the connection at the road. Since sewer lines are usually constructed to carry more wastewater, they're less prone to clogging than septic tanks. And while you ought to always be careful about what you flush down your drains, sewer lines tend to be able to deal with more abuse than sewage-disposal tanks.
A well-kept septic system can last for decades, but the tank must me pumped out on a routine basis, generally every 3 to 5 years. In addition to the cost, arranging for scheduling the pumps can be an ongoing hassle. Given that sewage-disposal tanks gather and process water on your residential or commercial property, any failures could end up turning your lawn into a foul-smelling puddle. This concern is not lost on prospective house buyers, many of whom ask that houses with septic systems be connected to the regional sewer as a condition of the sale. In some cities, a sewer connection is required to acquire an authorization for a swimming pool installation or significant house restorations.
Benefits of a Septic System
Septic systems need a bit more upkeep and attention, they have a number of advantages over sewer lines. Considering that they do not pump wastewater cross countries to be processed at a water treatment center, they use less energy general and have a smaller environmental effect. The germs in sewage-disposal tanks also break down and deal with wastewater locally, significantly minimizing the risk of leakages between the home and the regional facility.
Aside from the recurring expense of pumping the tank every couple of years, septic tanks are rather affordable once they're installed. There's no regular monthly cost to be paid and any interruption to the regional sewer lines has no result on homes with septic tanks. If you do not wish to depend on the community sewer system, a septic system offers a great deal of self-reliance and security. Another advantage is location, some homes may not be near a city sewer connection so they might have to have a septic system.
How Tough Is It To Convert To A Sewer System
As soon as you make the decision to convert, you may be questioning how to connect to city sewer lines. Actually, linking your house to the public sewer is a relatively easy procedure that takes no greater than a couple of days to finish and only disrupts wastewater service for a matter of hours. There is a good deal of labor-intensive work included, however, which can get quite expensive.
The main consideration is typically cost. Setting up public sewer lines is a significant facilities investment for city governments and so the service is not supplied free of charge. In addition to labor expenses, the majority of municipalities charge a substantial fee to connect to the public sewer. Integrated with authorizations required to perform the work and assessments to figure out the family's anticipated wastewater production, these charges can vary from a couple of hundred dollars to numerous thousand, relying on the availability of the nearby sewer line.
South End Plumbing specializes in city sewer connections, so remember, we are just a click away. We also specialize in leak detection – give us a call! South End Plumbing is one of the only companies that will give you a free estimate. Call us at 704-919-1722 or fill out the form online to schedule a visit.