Things To Consider When Buying a New Toilet Seat
South End Plumbing, Heating, & Air Expert Tips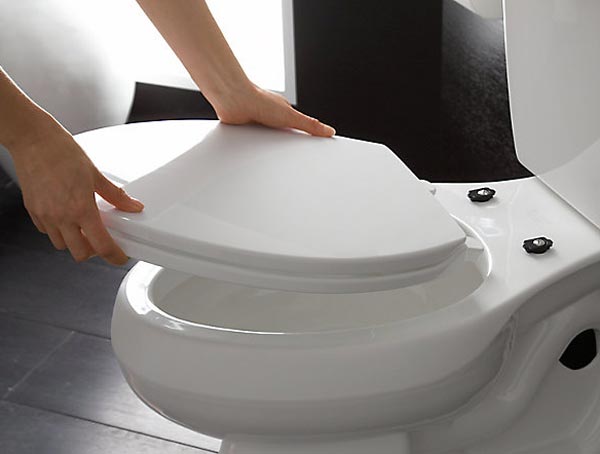 Things You Should Consider When Purchasing A New Toilet Seat
A lot of people don't think about just how much time we spend on the commode, but the fact is, a good quantity of our lives passes while we're there. The majority of toilet seats do not have that large of a task to do (they open, they close, they fit appropriately on the bowl), and also yet choosing the best one can have an impact on your experience every time you use it. Thinking about just how large a function in your life your commode plays, it's worth locating the best toilet seat for your demands.
It's 2021 and you'll be amazed at how many options there are on the market. This info article will list out all the considerations and options to make your next seat purchase a breath of fresh air.
Toilet Seat Styles
Overall there are 2 main types of toilet seats. For lots of people acquiring a commode seat, your selection in between both will be simple – you need to select whatever fits your commode. Naturally, this is easier stated than done, and also it is essential to comprehend the difference in between different shapes to make certain that you obtain the most effective commode seat to fit the bathroom you currently have in your house.
Round Toilet Seats
Round bathroom seats are much shorter as well as rounder than elongated seats. This is one of the most common type you'll experience in your quest to discover the most effective commode seat for your home. Normally, a rounded toilet seat will certainly cost a little less than its lengthened relative. Determining at 16.5 inches, the round seat will certainly likewise occupy much less room.
Elongated Toilet Seats
Similar to the name suggests, elongated bathroom seats include an oblong form and are a little longer than standard round seats. This sort of toilet seat is considered to be a lot more comfy by several customers, however often set you back a little bit more. This oblong toilet seat has just the same advantages as various other forms, as well as can be found in a variety of colors and materials. The size of an extended commode seat steps at 18.5 inches.
How to Measure for a Toilet Seat
By the time you're buying a toilet seat, the decision of round versus elongated has possibly already been made for you. If you're not exactly sure by checking out your bathroom which type of toilet seat you need, simply gauge the length of it.
With a measuring tape find the holes where the seat is bolted into the commode.
From these bolts, measure down the center to the front of the bowl.
This is how you measure the size of the toilet bowl. Below are the dimensions to help you establish whether you need an extended or round toilet seat.
Round Seats = 16.5 inches
Elongated Seats = 18.5 inches
Now that you know the very best form for your commode, the next action is find out more concerning the many functions available to assist you limit your alternatives.
Things To Consider When Buying A Toilet Seat
When you're in the market for a new commode seat, you may be shocked by just the number of choices there are. There are thousands of options to select from. To help you limit as well as discover the best commode seat for your bathroom, it is very important to have a suggestion of what the major differentiating elements in between different kinds of bathroom seats are. Below are several of the main elements that you should think about as you go shopping.
Considerations for Comfort
What Is It Made from?
The material made use of in making the toilet seat will also have an influence in how comfortable it is to sit on. As an added benefit, wooden seats do not get as cool as plastic commode seats during the winter months, so might be more suitable to some house owners.
What Forming Is It?
As formerly pointed out above, the shape of your bathroom seat plays a rather big function in identifying how comfy it is to remain on. Lengthened seats are taken into consideration more comfortable than round ones. Yet, this will likely differ from one person to another.
Will it Shake Around When You Rest?
With a more resilient develop and protect fit to your bathroom, you can wager that these seats will not walking around while you're sitting on them. Not just will this enhance just how comfy they are, yet additionally boost their general life expectancy.
Do You Want A Soft Seat?
Among one of the most obvious commode seat features that can enhance comfort is how soft it is. A padded commode collection is not just softer to remain on, yet it will additionally be warmer. If you're going to be spending a fair bit of time resting on the toilet, after that a padded seat may make your general experience a little bit extra pleasurable.
Does it Have An Ergonomic Design?
While it's difficult to inform simply by considering a toilet seat, some are made with ergonomics top of mind, making them more probable to be comfy also.
Soft Closing
This isn't an obvious category to be thinking about when you're seeking a new bathroom seat, however think about it: have you never been frustrated by the sound of a toilet slamming shut after usage? Any individual living with kids (or rowdy roommates) comprehends all also well that this loud as well as abrupt bang can be an actual trouble. Particularly if you're a light sleeper.
If that noise is something you prefer to prevent, then seeking a toilet that has either a soft close function or extra padding that maintain points quieter deserves it. A soft close commode seat is designed to shut slowly, so you never get that loud bang, and also padding makes it less loud whenever the lid does come down.
Appearance
Some individuals most likely won't care much regarding exactly how their bathroom seat looks. If this is you, do not hesitate to just miss this area.
For those still reviewing who do want a bathroom seat that's cosmetically pleasing as well as fits in with the bigger style of the shower room, you have actually got quite a bit of alternatives to choose from. There's no refuting that white is one of the most usual shade, as it most likely corresponds with the accompanying commode it's affixed as well.
Yet, possibly you wish to rest on a splash of color? If so, you'll enjoy to uncover that bathroom seats are available in a wide variety of colors. You can even find some that consist of bright lights that contribute to the aesthetic feel, as well as its general functionality.
Take some time to surf all your shade alternatives, as well as see if anything protrudes. You don't need to settle for a commode seat that looks dull if you 'd like something that can include a little design to the room.
Ease of Installation
The large bulk of commode seats will be relatively very easy to set up, and should not take you over 30 minutes to complete. This is particularly real if you're planning on acquiring a toilet seat on the reduced price point. All it just takes is a few bolts and a little effort.
The harder setup needs lie with toilet seats that include all the added features or attachments. This is where installation might get a little challenging.
Like anything else you buy for your house, it's smart to learn more about the installment process before making any acquisition. Customer reviews are a superb place to obtain even more understanding regarding whether the bathroom seat will be hard to install.
Your Toilet Seat's Fit
If you currently have a bathroom as well as you're just aiming to replace the seat, after that among one of the most crucial things you have to take into consideration prior to making your purchase is whether the bathroom seat will certainly work as soon as mounted.
If it doesn't fit correctly on your toilet, you'll end up needing to send it back and also find a brand-new one anyway. The important point to be familiar with regarding compatibility has actually already been gone over: the difference between lengthened and round bathroom seats.
On top of that, some added features might need further compatibility, such as having the right sort of water hookup to consist of a bidet or cleansing attachment. Prior to you purchase a new seat for your bathroom, ensure you take the ideal dimensions and also completely comprehend what's required, so you can verify it will collaborate with the commode setup you already have.
Additional Features For Consideration
Several brands use toilet seats with a range of nice-to-have features that can include in your convenience and comfort. Here are a couple of to watch out for.
Quick Release
If you hate attempting to cleanse all those difficult to reach places under or around the seat, a quick release commode seat is an essential for you. This feature enables you to get rid of the seat totally to make cleaning almost simple and easy. Just pop it off, clean the surface, after that placed it back on when you're done. It's that easy.
Nightlight
In the middle of the night when you're still half asleep, finding the toilet can be somewhat of a difficulty. Thankfully, you can find many commode seats that come furnished with a nightlight built right in. This makes it easier for you to sleepwalk your method to the restroom, and do so without disrupting anybody else in your home by switching on lights or making unneeded sound … And, if you're a guy, it'll additionally aid boost your objective.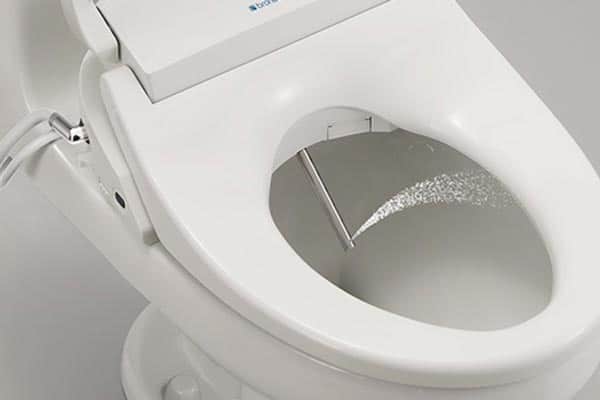 Bidet Seat
Bidets are sanitary and also make lots of users really feel cleaner. Regrettably, it's not feasible for the majority of house owners to just include a bidet to their bathroom. This is where a bidet bathroom seat can actually radiate. They may set you back a bit extra, however you can obtain a lot of the capability and also advantages of a bidet, without having to go through a huge remodel.
Soft Close
Soft close bathrooms not just clear your home of that sudden and obnoxious noise of a slamming lid, yet they also help make it much easier to clean up. With a soft-close seat, you simply have to tap the bathroom cover as well as it will delicately close all by itself, and also do so without getting up the whole home.
Warmed Seat
When you're currently chilly in the middle of winter, remaining on a cool bathroom can feel quite unpleasant. A warmed toilet seat is created to fix this problem for you, maintaining your seat warm as well as cozy.
Ventilating
Nobody suches as recognizing they've left a specific scent behind in the shower room. Even even worse, nobody ever before intends to find an undesirable smell that is remaining around from a previous owner. If you're a bit conscious these odors, then maybe a deodorizing toilet seat is the best fit for you. These are developed to eliminate all the not-so-nice odors that may be lingering around the bathroom.
Soft Extra padding
They're not the right fit for every person, yet there's no rejecting that a padded bathroom seat is much more comfortable to sit on and also warmer when you initially sit down. They're a very easy means to boost your comfort in the bathroom. Simply make sure you check out the testimonials on a particular model, as these are typically not as resilient as other commode seats.
In Closing
Your toilet seat may not play a substantial role in how pleased your life is, however it can make the time you invest in the shower room essentially positive and that issues. Take some time to consider what you really want as well as you need to have no problems locating the very best toilet seat for you as well as your family members.
South End Plumbing specializes all things plumbing related, so remember, we are just a click away. We also specialize in leak detection – give us a call! South End Plumbing is one of the only companies that will give you a free estimate. Call us at 704-919-1722 or fill out the form online to schedule a visit.