What is the Average Lifespan of Bathroom Sinks and Toilets?
South End Plumbing, Heating, & Air Expert Tips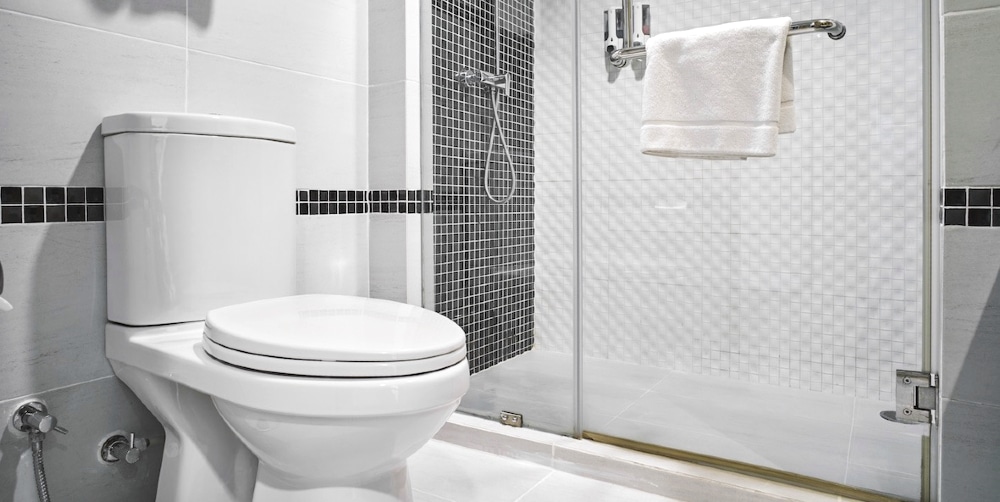 What is the Average Lifespan of Bathroom Sinks and Toilets?
You take the fixtures and plumbing in your bathrooms for granted. Think of how much use they get though. Dependable fixtures in the bathroom are vital and have real health important to you and your family. For sanitation, well-being, and finances, it helps to know the age and condition of the bathroom fixtures you use every day.
Bathroom Sink
Out of all your bathroom fixtures, the bathroom sink will likely be used the most. Sinks are utilized multiple times a day, occasionally for minutes at a time. Since it's used all the time, it is essential to recognize how long it will last. To determine this, there are numerous points you should understand.
Sink Upkeep
The lifespan of a bathroom sink is very dependent on how it is taken care of. If a sink is appropriately cleaned and taken care of, it should last a long time. The best method to do this is to cleanse it on a regular basis. Prevent mold development, germs, and other similar problems from happening.
Additionally, the type of sink will dictate how it needs to be cleaned. Vessel sinks will require to be cleaned more thoroughly than other kinds of sinks because of the increased surface area. The exact same can be stated with wall surface mounted and trough sinks.
The Material of the Sink
Depending on the product, some bathroom sinks will last longer than others. In terms of toughness, numerous products are extremely dependable. These materials consist of ceramic, porcelain, and all-natural rock. These materials are great options for an expected lifespan of 50 or more years. In most cases, these products are fine choices.
When it comes to less durable materials, several alternatives are readily available. These materials consist of glass, resin, fireclay, and stainless steel, among others. Although they are not as durable as the above materials, they are still trusted. All of these products will certainly last 15-30 years for the most part.
How to Maximize the Lifespan of a Bathroom Sink
Clean the Sink Regularly – A clean sink will certainly stretch the lifespan of the fixture. If particles, stains, or mold are permitted to build up, you will need to replace the sink quicker than you may want to.
Use Safe Sink Cleansers – In order to maximize your sink's lifespan, choose a cleaner that is risk-free. This implies it must be trusted, safe, and healthy for both your sink and yourself. This can depend on the sink's material as well as size.
Recondition it – Some bathroom sinks made from ceramic or fireclay can be refurbished. This can be made done to extend the life expectancy of your sink by several years.
Dry the Sink – By keeping your sink completely dry after utilizing it, bacteria will have a much more difficult time growing in the area. Simply clean the sink with a microfiber cloth in order to keep the surface area clean and dry.
Toilet
Similar to sinks, a toilet is one of the most frequently used bathroom fixtures. It will be used several times a day. As a result of this, toilets need to be built well and comfortably designed. Several things need to be thought about to fully recognize the life expectancy of a bathroom.
The Material
As a whole, the text of the commode will be exceptionally sturdy. Barring a significant accident, the outside body of the bathroom can last over 50 years. The body of a bathroom will usually be made of ceramic, porcelain, concrete, plastic, or timber. Ceramic as well as porcelain will be several of one of the most reliable materials. They are simple to clean, strong, and resistant to water and physical problems. Materials such as plastic and wood are less effective in terms of durability, creating a need for a replacement sooner.
Elements of a Toilet
The body of a toilet is extremely long-lasting. Nonetheless, some parts of the toilet are likely to need replacements at some point. As an example, the commode seat is just one of the most common replacements to look out for. It can usually split or come loose at some point over the years.
You likewise need to regularly check the components of the toilet tank. The flapper, chain, and float all work in the storage tank to drain the toilet and control the water level. These are extremely vital pieces that a functioning toilet definitely needs. The take care utilized to flush the toilet can likewise come loose. The refill tank can also experience issues.
How Long Will a Toilet Last?
Depending on the treatment, cleanliness, and material, a toilet can last 50 or more years. However, you will likely have to make some component replacements throughout the years. They can be small changes or significant adjustments. The body of the bathroom will likely last a very long time nonetheless, making your updates relatively inexpensive in many cases. Expect a commode to be among the much longer long-term components in your design if it is properly looked after.
---
South End Plumbing specializes in leak repairs and water heater installation, so remember, we are just a click away. We also specialize in tankless water heaters – give us a call! South End Plumbing is one of the only companies that will give you a free estimate. Call us at 704-919-1722 or fill out the form online to schedule a visit.