When Do You Need a Plumbing Access Panel?
South End Plumbing, Heating, & Air Expert Tips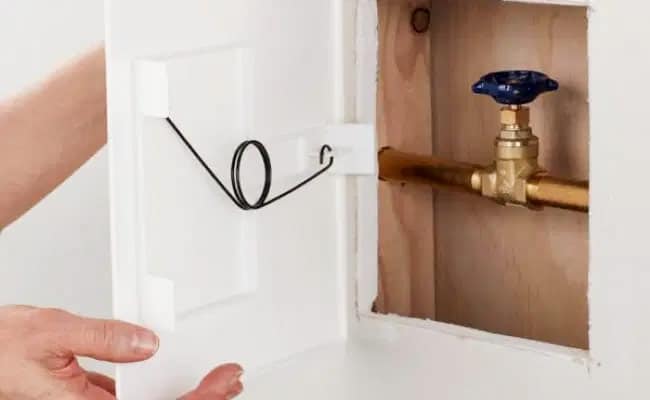 When Do You Need A Plumbing Access Panel?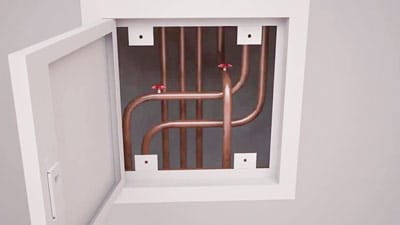 When do you need a plumbing access panel?

An access panel can make accessing plumbing shut offs and common repairs behind drywall easier. By not having to remove and then patch drywall and painting, it saves a lot of time. It also allows for an easy inspection point should you suspect there might be trouble. 
The Purpose of an Access Panel (Door)?
An Access panel, sometimes referred to as a door is an add-on that can be installed during new construction and in existing construction. They are often made of plywood or plastic. The usual place you'll encounter an access panel is on the back side of the plumbing wall of a bathtub or shower. They can come in handy also if you plan on swapping out your faucets to a new finish or fixture style in the future. Another bonus is that since they are usually in a bathroom or sometimes a closet, it's easy to hide the panel behind hanging towels or clothes.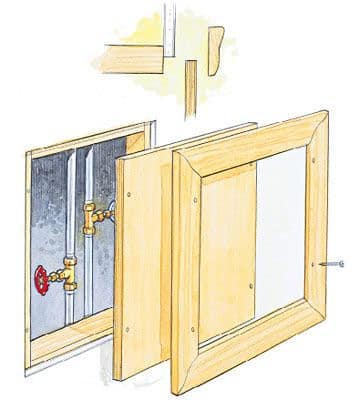 Types of Access Panels
Often a piece of plywood will usually work for an access panel, you can purchase a premade plumbing access panel made of plastic, complete with a frame and removable door, usually in the $10-20 range. Installing these types involves cutting the appropriate size hole in the drywall, then gluing the access panel frame into place. You may find often that panels are being installed to provide easier access to security system and networking devices. Some people hide valuables in access panels and sometimes even install dummy access panels as a hiding place for valuables from thieves.
South End Plumbing specializes in all plumbing services so remember, we are just a click away. We also specialize in leak detection – give us a call! South End Plumbing is one of the only companies that will give you a free estimate. Call us at 704-919-1722 or fill out the form online to schedule a visit.