Which Type of Plunger is Best?
South End Plumbing, Heating, & Air Expert Tips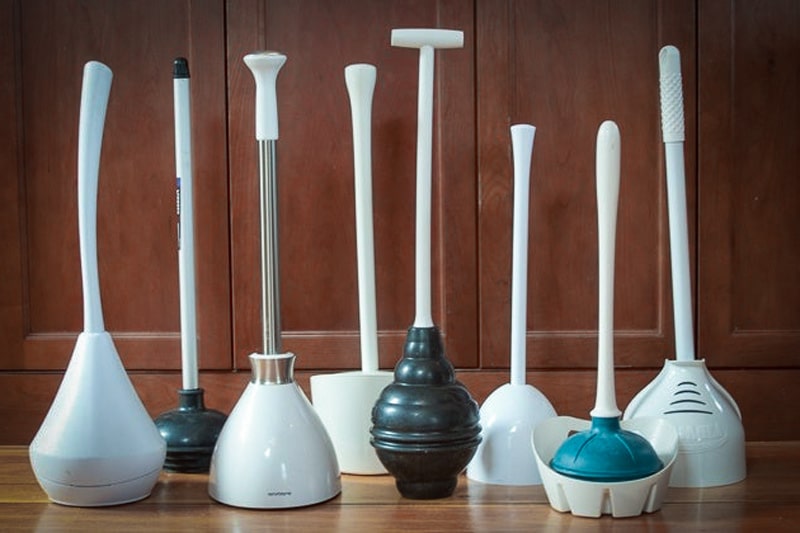 What Type of Plunger Works Best?
Plungers are a tried and true basic household necessity of a tool for dealing with drain blockages. Did you know that there are different types of plungers for various types of blockages? We'll cover the three main kinds of plungers: the toilet (or flange) plunger, the sink plunger, and the accordion plunger.
Plungers are an economical and user friendly method to clear clogs. Understanding which type to use will greatly increase your opportunities for success. At South End Plumbing, we want to be your Charlotte plumbing specialists. Often that simply implies revealing you the very best type of plunger for the task.
The Physics of Plungers
Plungers work via physics, specifically Boyle's law. When you seal the plunger over the drain opening and push it down, you increase the pressure in the pipe. This boost in pressure presses the water downward. When you bring up, the suction minimizes the pressure permitting the water to rise. This "sloshing" movement removes most clogs after a couple of spirited turns.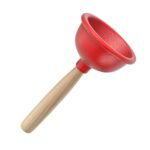 Identifying Sink Plungers
The common sink plunger is the type of plunger that you're most likely knowledgeable about. Sink plungers have a straight handle with a basic rubber cup at the end. They are in some cases referred to as a "cup plunger."
This is a good plunger for a sink in your restroom, cooking area or basement and likewise works well on tub and shower drains pipes. Sink plungers are best on flat surface areas where the cup can lay flat over the drain and develop the vacuum needed to dislodge the blockage. This plunger will not work well for a toilet blockage because it won't be able to seal properly to produce suction.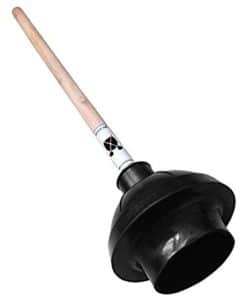 The Structure of Toilet Plungers
Toilet plungers have a comparable cup to the sink plunger. However, a toilet plunger also has a soft rubber flap called a flange that folds out from inside the cup. This flange fits well over the toilet drain, making it easy to form the necessary suction to clear an obstruction.
With the flap folded inside the cup, the toilet plunger can also be utilized on a sink or tub drain. Just be sure to clean it with bleach prior to switching from toilet bowl plunger to sink plunger.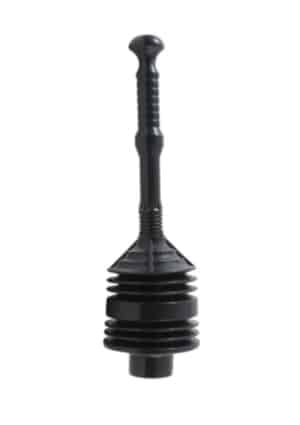 The Accordion Plunger
Unlike the other 2 plungers, the accordion plunger is developed particularly for clearing toilet blockages. It has a smaller cup that fits over the drain perfectly inside the toilet bowl. The tough plastic accordion design is not the simplest to utilize but lots of people swear by accordion plungers as the best toilet plunger for hard obstructions. When utilized effectively, accordion plungers produce a tighter seal and stronger suction to effectively unclog your drain line.
Which Plunger is Right For You?
We've covered 3 different types of plungers. It's not a bad idea to have one of each in your house.
If you 'd prefer to have just one, the flange plunger gets our elect the very best all-around house plunger. It's easy to use and the most flexible plunger out of the three.
Toilet Clogs in Charlotte NC
If your plunger is not solving your clog, or you're experiencing regular obstructions, there may be a larger problem in your home's plumbing system. Get in touch with South End Plumbing today. A licensed plumber can eliminate your obstruction once and for all!
South End Plumbing specializes in all plumbing services, so remember, we are just a click away. We also specialize in drain clogs – give us a call! South End Plumbing is one of the only companies that will give you a free estimate. Call us at 704-919-1722 or fill out the form online to schedule a visit.