Why It's Worth It To Get A Free Estimate For Plumbing Repair
South End Plumbing, Heating, & Air Expert Tips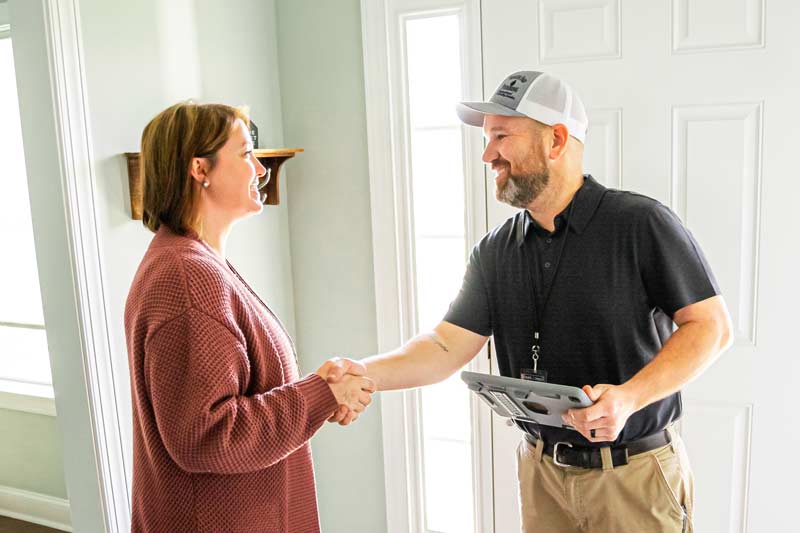 Why It's Worth It To Get A Free Estimate For Plumbing Repair
There's hardly and homeowners that won't benefit from a free plumbing estimate since they normally will not know what repairs might realistically cost. It's tough for lots of property owners to understand whether they are getting a fair offer or not. As a result, the majority of people go with their gut– hoping they are charged relatively fairly by the business they call.
At South End Plumbing we think there is a much better method.
Getting A Free Plumbing Estimate
Many plumbing companies in the Charlotte area turn to a phone quote model. This is where they gather a minimum about of information of what the job entails and then give a rough or starting price quote over the phone. The reason this works with a lot of companies is because many of the customers that call will always ask a price and it allows them to give a temporary satisfying answer to the customer. This type of pricing on the phone however often sets up the customer for a shock when they realize the plumber can get on-site and start adding up chargers. The scenario described here can happen for many reasons and not limited to access issues, plumbing that must be brought up to code, different model types of fixtures, electrical issues with water heaters, etc. And the list goes on and on.
What Goes Into Our Free Plumbing Estimates?
The complimentary estimate that we at South End Plumbing offers two benefits over what most large and small companies can offer. We always have availability, we are eager to serve and put you on the schedule in most instances in the same day. The second benefit is you get a firm on-site offer to complete the repair/install. (most companies that do this will charge at "trip fee", we do not)
Plumbing Projects usually fall into 4 types:
Low parts, low labor: when the parts are reasonably budget-friendly and can be set up in a brief time period (like changing a $10 flapper inside a toilet bowl).
Low parts, high labor: when the parts are affordable, but the job is complex. This project might cost more if it needs specialized understanding or a full day to finish.
High parts, low labor: when the parts may be simple to change, however the expense of the parts are high. If you change an entire toilet or water heating unit.
High parts, high labor: when the materials required are expensive and the project will take a number of hours or days. This could include items like an entire repipe that is buried in the ground.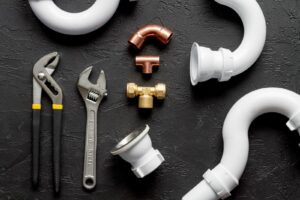 Our plumbers are certified and trained to do the work performed and we stand by our work. That means when we complete a repair we are able to back our work completed with a 1 year warranty. If after the job is completed if there are any defects in our work or for example if a leak causes damages, we will pay for the repair.
Not all plumbing professionals are able to provide a detailed quote and guarantee like this. Some business will not consist of the parts and labor differences on the quote sheet due to the fact that it is against their policies. If this holds true, consider looking up the parts by yourself to get a concept for what percentage of the estimate goes toward the plumbing's labor.
Comparing Other Plumbing Companies
If you wish to get quotes for the very best prices for your plumbing job, you may require to connect to several plumbing professionals and plumbing companies in your area. This will help you understand what is considered costly and inexpensive for the project you want to complete. You may also want to factoring in different plumbing companies schedules and availability. It's often sole proprietor companies will give the lowest prices on the phone, but not be able to fit you into their schedule or put you on the "back burner".
This timeliness and availability play a huge role in the decision of who you choose. While some property owners desire the cheapest alternative, others are willing to pay more if they believe the service will be better or if the work includes a better warranty.
This procedure of calling and comparing plumbing repair prices is typically easier said than done.
In the event of major pipes issues or a pipes emergency, you simply want somebody to come out quickly. You may not have time to call multiple business. Also numerous plumbing businesses charge more for premium calls (emergency work orders finished late at night, on weekends, or throughout major holidays because of pipes disasters). This will increase your approximated costs across the board with other companies. South End Plumbing does not charge more for nights and weekends.
Get a Quote Prior To You Approving the Work
While the other plumbing companies you contact will have the ability to offer a rough estimate for the work, there are some circumstances where they will want to see your home and the plumbing circumstance before supplying a price quote. This may decrease your estimate collection if you need to satisfy numerous plumbing professionals throughout the week. There are oftentimes too lots of aspects (like age of the plumbing and build of the house) that affect what parts will be needed and how long the work will take.
That being said, we do not advise hiring any plumber until they provide a quote for the work– with a strategy to stick to that quote throughout. This will prevent professionals from increasing your costs mid-project, understanding that you will accept anything simply to get the work done.
Get Your Free Quote with South End Plumbing
The expenses of hiring a plumbing technician differ by area. Some cities have greater costs of living or more competitive plumbing markets. This is why it is essential to try to find a plumber free price quote that is based upon your particular postal code, instead of a nationwide estimate or with online calculators.
South End Plumbing specializes in all plumbing services, so remember, we are just a click away. We also specialize in video sewer line inspection – give us a call! South End Plumbing is one of the only companies that will give you a free estimate. Call us at 704-919-1722 or fill out the form online to schedule a visit.