Plumbing FAQ – A List of The Most Common Questions
South End Plumbing, Heating, & Air Expert Tips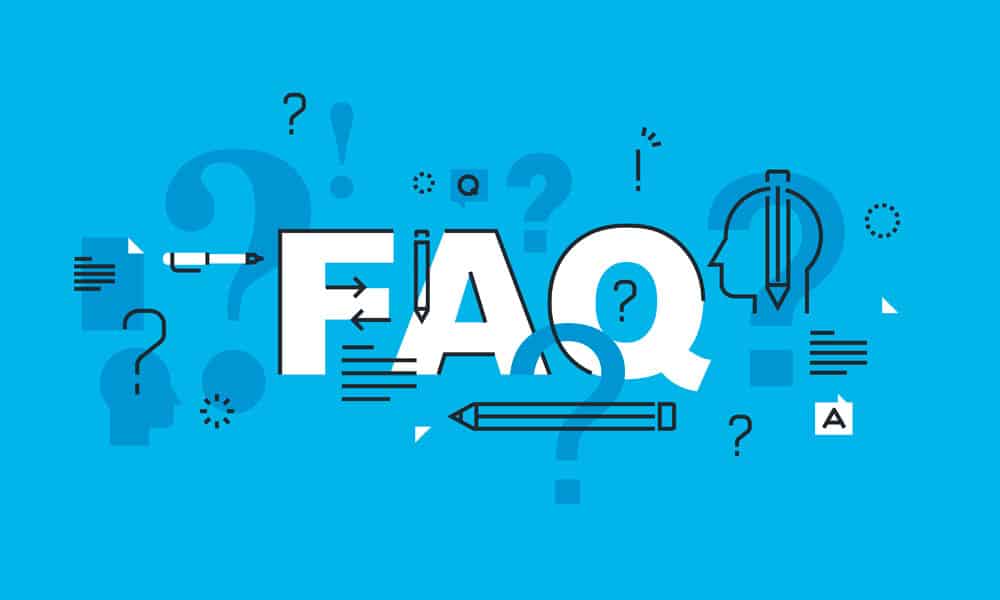 Top Plumbing FAQ
(Frequently Asked Questions)
South End Plumbing is right here to solve your plumbing troubles. Whether you're handling unsanitary water, weird noises in your walls, needing a water heater replaced, or undetected leakages, we've got the tools and also competence to make the ideal repair services. Our service technicians have actually been proudly serving North Carolina for the past 25 years. We send our polite and knowledgeable techs to help our valued customers and also recognize plumbing problems in their residences or businesses. We're proud to be the reputable and also trustworthy group neighborhood company you so much rely on.
After being in the business for so long, we've found a point or two regarding plumbing. Take a look at our listing of the most frequently asked plumbing and home upkeep questions. If you don't see the response you're looking for, do not hesitate to contact one of our experts directly.
What Areas Does South End Plumbing Service?
South End Plumbing serves Charlotte, NC, and surrounding locations with expert plumbing services. You might see our vans in the following areas:
Gastonia, NC 
Belmont, NC 
Charlotte, NC 
Mt. Holly, NC 
Lowell, NC 
Cramerton, NC 
Huntersville, NC 
Cornelius, NC 
Lake Norman, NC 
Kings Mountain, NC 
Dallas, NC 
Bessemer City, NC 
Matthews, NC 
Midland, NC
Harrisburg, NC
Monroe, NC
Mint Hill, NC
Indian Trail, NC
Davidson, NC
Locust, NC
Lincolnton, NC
Concord, NC
Kannapolis, NC
Pineville, NC
Waxhaw, NC
Weddington, NC
Huntersville, NC
Fort Mill, SC
Indian Land, SC
Lancaster, SC
Clover, SC
Lake Wylie, SC 
If you do not see your North Carolina or South Carolina area provided above, please don't hesitate to give us a call. We service a 60-mile radius of Charlotte North Carolina.
So What Types of Services Does South End Plumbing Offer?
We are licensed in NC and SC and we guarantee the very best possible solution. All of our specialists are trained to handle any problems that may arise. We service both commercial and residential, as well as commercial new construction.
Plumbing Services We Offer:
Sewer & Main Supply Hook Ups
Whole Home & Partial Repiping
Recorded Video Camera Inspections
Conventional & Tankless Water Heater Repair, Maintenance, and Installation
Whole Home Water Filter Maintenance and Installation
Hidden Leak Detection
Garbage Disposals
Drain/Supply Line Install and Relocation
Emergency Plumbing
Rooter/Drain Clog/Jetting Services
Backflow Valve Repair/Maintenance
Sump Pump Maintenance/Installs
Toilet Maintenance/Repairs
Sink/Shower/Tub Faucet Repair/Installs
How Does A Plumbing Company With Free Estimates Benefit Me?
There's a saying that says "If it's good it ain't cheap, and if it's cheap it ain't good". This translates to many other companies charging you to come out and give you a quote, or in some cases, they quote you low on the phone and then change the price when they get there. The way we do things is we don't quote on the phone, but we do come out for free. Once we get on-site, look at what you have vs what you need we can give you a firm estimate for free that's not subject to change. In other words, we do not charge a trip or travel fee.
One other frustrating experience is to be quoted low but the plumber never makes it out to you. It's often the response time and reliability of the repair person being able to come out when they say they will is crucial. Also once you've discovered a company, take a look at its reviews. A professional plumbing business must have plenty of consumer testimonies to attest to the worth they supply.
South End Plumbing has hundreds of reviews on Google and social networks, with a 4.9 ⁄ 5 Google rating. Make certain the business's service technicians that check out your residential property are certified, insured, as well as fully equipped for the job. South End Plumbing assurances professionality when it involves our plumbers. We make it exceptionally easy to contact our team via our quote form or by phone.
How Often Does My Water Heater Need to Be Flushed?
If you have a water heater storage tank, you will be able to extend its life of it with routine maintenance. This prevents sediment accumulation and leaks. Extensive cleaning removes undesirable debris and deposits that build up inside the tank. Our plumbers can perform a flush treatment that will keep your water heater running more efficiently. For a well-running water heater system, we advise setting up a cleaning schedule at least yearly. This ensures your conventional water heater tank is able to continue to operate more efficiently.
What is Hydro Jetting and How Can it Help My Drains?
Hydro jetting is an effective way to clean/clear pipes and drain lines. It's non-invasive as well as clears out any kind of debris, waste, and also sludge obstructing your plumbing system. Hydro jetting pushes very powerful water jets through your pipes as well as sewer lines making use of a unique sprayer with a multi-directional nozzle. It's completely safe and very healthy and power balanced for your system. A thorough hydro jetting session cleans out every little thing in its course, which stops future buildup. At South End Plumbing, we suggest hydro jetting to customers searching for proactive cleaning as well as some cases of clearing harder clogs.
When is a Sewer Camera Recording Necessary?
Sewage system cameras are often used to troubleshoot drain problems. They enable specialists to clearly see inside drains, which can help accurately determine the causes of clogs and leaks. Sewage system video camera inspections should be ordered if you have actually experienced regular piping problems, such as back-ups and also obstructions that are recurring. Preventative sewer cam inspections may be done to guarantee your sewer line is in good form and determine possible issues from start to finish. Our expert plumbers depend on thorough sewage system camera examinations to help with diagnosis. The video clip footage allows us to see what's going on inside your pipes. When we understand the trouble, our expert plumbers can then determine the best method to address the issues.
When Should I Replace My Water Heater?
It may be time to purchase a brand new water heater if your existing water heater is over 12 years old. Hot water heater tanks become calcified, make noises, can cause leaks, and also stop working to heat your water if they get too old. These are all indications it's time to replace your water heater. Call South End Plumbing if you're experiencing any of these concerns. We can replace your water heater or set up a tankless hot water heater, which many residents and also local business owners have been relying on for an unlimited supply of hot water.
How Do I Know If My Main Drain Is Clogged?
Clogs in your main drain line result in serious damage, so have a professional plumber take care of your blockages as quickly start. Among one the most first typical indications of blockages is poor drainage in your toilet, shower, bath, and sinks. In extreme cases, the water might not drain away whatsoever. Various other indications of clogged-up drains consist of nasty smells, particularly around your sink as well as a commode. You may hear gurgling noises from your drains or when your commode is flushed. All of these inform you something isn't best in your main drain line. But don't worry, South End Plumbing can come out to your residential or commercial property to unclog your drain pipes, so everything returns to running smoothly.
Should I Get A Tankless Water Heater?
A tankless water heater is known as an on-demand hot water heater system. They are cost-effective, durable, and much more efficient contrasted to traditional/conventional water heaters (Storage Tank Water Heaters). Tankless hot water heaters do not occupy a great deal of space in your house. They use 30% to 50% less power than conventional tanks, which lowers your utility costs. Tankless systems only heat water when you need it, as opposed to keeping gallons of hot water in a tank, tankless water heaters are on-demand. They offer continuous hot water, however only when you need it. We advise tankless water heaters for homeowners looking to reduce their water bill along with decreasing the quantity of upkeep required throughout the year. Our technicians mount brand-new tankless water heaters in residences throughout the greater Charlotte area.
What Effect Does Chlorine Have On Our Health And Plumbing?
High chlorine degrees are among the last points you want in your household's water. Property owners throughout North Carolina rely on South End Plumbing's whole-home water purification systems to effectively eliminate chlorine from their water. Our skin soaks up chlorine, which poisons our bodies. It increases the aging process and removes our skin from natural oils. This means dry, flaky, as well as unhealthy skin. Chlorine likewise kills excellent microorganisms that protect our bodies from hazardous conditions and infections. Too much chlorine is extremely destructive to faucets and plumbing, which is why you need a well-functioning water filtering system mounted in your house.
What Are Signs I Have A Hidden Leak In My Home?
If you do not pay close attention to your home, water leakages can go unseen for several years. This creates enormous damage and also costly residence repair work. Many plumbing leaks are easy to recognize, as long as you know what to look out for.
Indications of leakage in your home include:
Mildew Odor
Mushy Flooring
Discolored Spots on Floors and Walls
Unexpected Muddy/Waterlogged Areas Outside
Water Bill & Water Meter Usage Spikes
Drips From Your 1st Floor Ceiling
Cracks in Your Foundation
Give South End Plumbing a call if you experience any of these signs. We have top-quality leakage detection devices to determine the precise location of your leaks. We repair it rapidly and also effectively as soon as we know where the leak is.
What is a Sewer Line Sag (Sewer Line Belly)?
When an area of your main drain pipe sinks due to bad soil problems, a sewer line belly occurs. This is usually due to faulty sewer line installations. Drain bellies can happen normally from tree root intrusions as well as severe climate variations. The drooping develops a trough. The trough gathers grease, sludge, waste, and also debris. If left untreated, sewer line bellies bring about erosion, clogs, as well as sewer back-ups. South End Plumbing fixings sewage system bellies by determining the damaged area and reinforcing broken pipes. Our technicians correct sewer line bellies by mounting brand-new drain pipes making use of durable bed linens strategies.
What is a Slab Leak?
Slab leaks occur when pipes that are leaking are located below the concrete slab of your home or business. They are typically covered and also consequently very tough to detect their locations. Poor construction, inefficient water quality, high water pressure, and also pipelines rubbing against each other cause slab leaks. Usual indications you have a slab leak include discolored spots in your flooring, water outcropping from the ground, foundation activity, as well as unusual odors. Slab leakages impact your drain line, so you might additionally experience constant bathroom, sink, and shower backups. Slab leakages can be extremely hazardous to your house's foundation and need immediate repair services. South End Plumbing offers slab leak detection as well as other hidden leak types of detection that may be under your foundation or in your yard.
What's The Worst That Can Happen Delaying Plumbing Repairs?
It's vital to have it fixed as rapidly as possible if you have a plumbing issue. Water creates extreme architectural damage to your residence and also commercial property. The longer you avoid taking care of a trouble, the more costly the repair will certainly be.
Unattended plumbing issues result in:
Water Damages Throughout Your Property
Sewer And Septic Failure
Damage to the Foundation of a Home or Business
Mold and Mildew Health Risks
Wasted Money on Water Bill Spikes
Decreased Property Values
Unwanted Insect Infestation
South End Plumbing specializes in a wide span of plumbing services, so remember, we are just a click away. We also specialize in video sewer line inspection – give us a call! South End Plumbing is one of the only companies that will give you a free estimate. Call us at 704-919-1722 or fill out the form online to schedule a visit.