Toilet Repair, Sump Pumps: Plumbing Services You Can Rely On
South End Plumbing, Heating, & Air Expert Tips
The Vast Array Of Plumbing Services We Offer
Just as you would immediately turn to your most trusted mechanic when your car is in need of repairs, you need reliable plumbing services when your plumbing system begins to malfunction.  Plumbing services include a variety of many different kinds of services.  Things like toilet repair, sump pumps, garbage disposals, re-piping, new construction plumbing, leak repair, backflow services, and sewer jetting all fall under the umbrella of plumbing services we offer.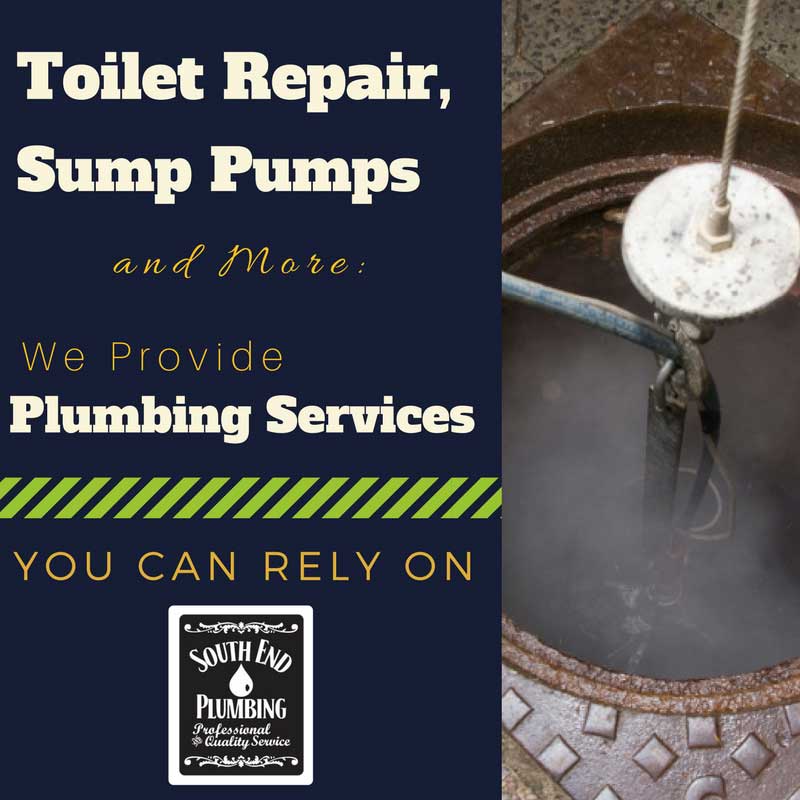 Whether it's your toilet that has overflowed for the fourth time this week, or your sink that simply refuses to drain, seeking plumbing services can assist you in regaining your old comfort level again.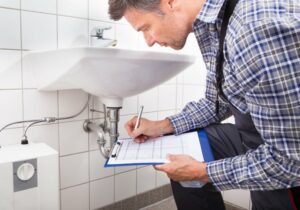 When you have minor plumbing issues, it is best to get them taken care of as soon as possible in order to prevent them from becoming major issues that will cost a pretty penny to fix.  For example, you may think that a leaky plumbing fixture is simply an annoyance to be dealt with someday when you have time, yet if left alone, it can quickly turn into something much more serious, causing structural damage to your home. It can also lead to health issues for you if the wet areas are allowed to harbor mold and mildew growth.
When you need plumbing services, contact us at South End Plumbing.  We have over 25 years of experience in the plumbing business and are experts at taking care of any plumbing issues you may encounter.  Don't spend your valuable time trying to figure it out yourself; instead, experience the convenience of getting the work done with less effort on your part when you call on us today.