Why Do Bathtubs Feel Colder in the Winter?
South End Plumbing, Heating, & Air Expert Tips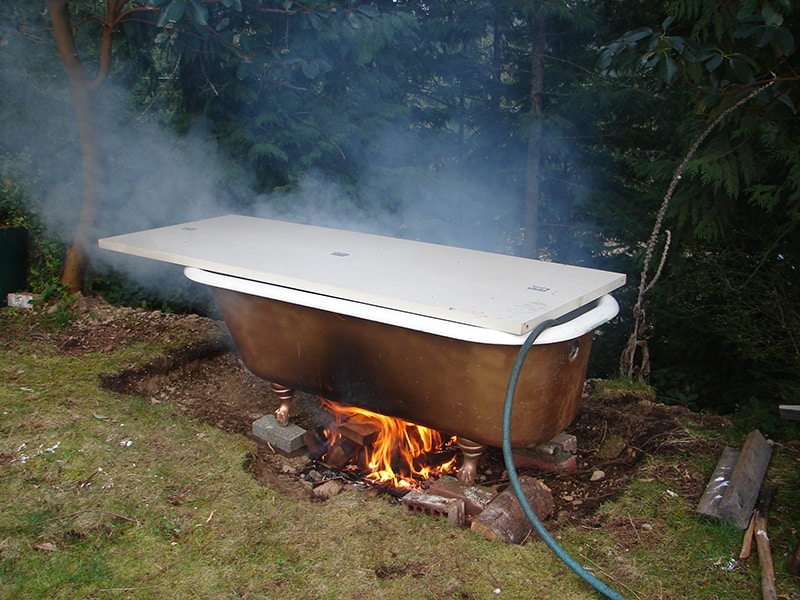 Why Do Bathtubs Feel Colder in the Winter and Warmer in the Summer?
Could anything be worse than climbing up into a bathtub to find that the water isn't warm enough. If you're a fan of long baths, you might discover it challenging to keep the water hot in the winter time.
So What Causes Your Bath Water To Get Cold Quicker in the Winter?
Your tub may be cold for several factors: poor insulation of the tub, inadequate insulation in the walls, a water heater that is too small, and a cold restroom.
You could consider stone, copper, or acrylic products for a warmer bath tub. Tub stones can likewise assist.
Read below in this handy blog, you'll find tips on how to keep your tub hotter for longer, how to insulate the bathroom and bathtub to hold in the heat, and whether a tankless water heater would benefit you.
You'll also learn how simple things like insulating the top of your water with a layer of bubbles from a bubble bath can assist keep your tub hotter for longer. We'll likewise mention which bathtub materials insulate best for hotter baths, so by all means please read on.
Uninsulated Bathtub
If your tub does not have adequate insulation surrounding the tub walls from within, you may lose heat faster than you can finish up your bath. Bathtubs lose heat through their sides and bases, so insulating around and underneath the bath is very important. Many tubs that are built in's have the ability to be insulated as you install them. This is also the case for some freestanding tubs that have a hollow body with an open bottom.
Many tubs have at least one side next to a wall, but you can still insulate that side of the bath for best insulating impact.
A freestanding tub has all its sides exposed, so it will need even more insulation within its walls if you have access to the inside of the tub like mentioned above.
A Cold Bathroom
Bathrooms are constructed of cold hard surfaces, like metal, tile, and glass. The hot water in your bathtub evaporates into the air to create steam carried around by air, and then all those hard surface products assist the vapor cool faster. This is due to the nature of hard surfaces in contrast to many other surfaces like carpet in your home.
This process takes the heat out of the surrounding air, and any warm surfaces, like your warm water or your own body, and cools it.
Having a chilly bathroom is going to make your bathwater cool much quicker.
Lack of Wall Insulation
Bathtubs that lie alongside your outside house wall, are most likely to lose a great deal of their heat through the wall in the winter time when it's cold outside. Consider insulating the walls around your tub if you have access to it.
Exterior wall insulation is so important as your external walls get much cooler than interior walls in the winter seasons.
Keep in mind freestanding tubs can benefit from wall insulation, too, as the warmer your room is, the slower your bath water will cool off.
A Water Heater that is Too Small
A lot of water heaters are an adequate size for the bathtubs in your home you need to fill. However if you're constantly running out of hot water, then your water heating system may be too small for your bath tub.
If you've recently remodeled or changed your tub, the brand-new tub might be a lot larger than the old one, and your old water heater can no longer maintain. Jetted and garden tubs are unusually large and need big hot water heater or tankless hot water heater. A tankless water heater supplies you with limitless hot water.
How Do I Keep My Bath Water Hot Longer?
The bright side is, there are several ways to keep your bathtub hotter for longer. These methods include:
Insulate the exterior walls
Using Heated Bathtub Stones
Insulating the side walls of the tub
Filling up with very hot water
Installing a tankless water heater
Bubble baths
South End Plumbing specializes in tankless water heaters, so remember, we are just a click away. We also specialize in plumbing remodels – give us a call! South End Plumbing is one of the only companies that will give you a free estimate. Call us at 704-919-1722 or fill out the form online to schedule a visit.