Uncommon HVAC Maintenance Tips: Keeping Your Charlotte Home Comfortable Year-Round
South End Plumbing, Heating, & Air Expert Tips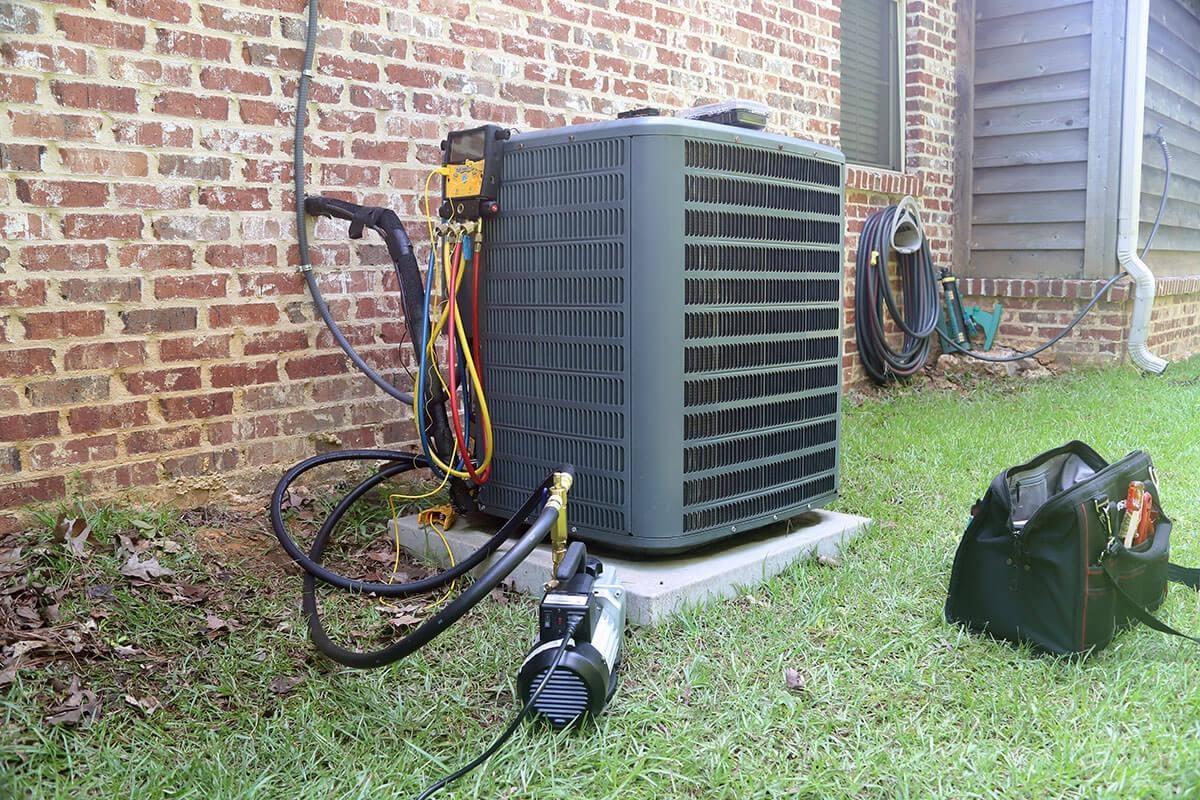 Uncommon HVAC Maintenance Tips: Keeping Your Charlotte Home Comfortable Year-Round
Regular HVAC maintenance is crucial for ensuring optimal performance, energy efficiency, and the longevity of your system. While most homeowners are aware of basic maintenance tasks like changing air filters, there are lesser-known practices that can significantly contribute to keeping your Charlotte home comfortable throughout the year. In this article, we will explore some uncommon HVAC maintenance tips that go beyond the basics and help you maximize the performance and efficiency of your HVAC system.
Coil Cleaning Techniques: The coils in your HVAC system play a vital role in cooling and heating your home. Over time, they can accumulate dust, dirt, and debris, which restricts airflow and hampers efficiency. Regular coil cleaning is essential to maintain optimal performance. Consider using a soft brush or a vacuum with a brush attachment to gently remove dirt from both the evaporator and condenser coils. Be cautious and avoid damaging the delicate fins during the cleaning process.
Ductwork Inspection: The ductwork in your home is responsible for distributing conditioned air throughout different rooms. Over time, leaks, loose connections, or blocked vents can develop, leading to energy waste and reduced comfort. Schedule a professional ductwork inspection to identify any issues. They can use specialized equipment to detect leaks and recommend sealing or repairs as necessary. Properly sealed and insulated ductwork ensures efficient airflow and optimal performance.
Optimizing Airflow: Proper airflow is essential for maintaining a comfortable indoor environment. Ensure that all supply and return vents are unobstructed by furniture, curtains, or other objects. Additionally, check the vents for dust or debris accumulation and clean them regularly. To optimize airflow, consider using vent deflectors or fans to direct air where it's needed most, ensuring balanced temperatures throughout your home.
Check and Insulate Air Ducts: Inspect the ductwork for any visible signs of damage, such as loose connections or holes. Seal these areas using specialized duct tape or mastic sealant. Furthermore, consider insulating exposed ductwork, especially in unconditioned areas like attics or crawl spaces. Proper insulation prevents energy loss and helps maintain consistent temperatures throughout your home.
Schedule Professional Maintenance: While homeowners can perform many maintenance tasks, it's essential to schedule professional HVAC maintenance at least once a year. HVAC technicians can perform comprehensive inspections, clean components thoroughly, lubricate moving parts, check refrigerant levels, and calibrate the system for optimal performance. Regular professional maintenance can identify and address potential issues before they turn into major problems, ensuring your HVAC system operates efficiently year-round.
Conclusion: By going beyond the basics of HVAC maintenance, homeowners in Charlotte can optimize the performance and efficiency of their systems while ensuring year-round comfort. Incorporating these uncommon maintenance practices, such as coil cleaning techniques, ductwork inspection, and optimizing airflow, will help you get the most out of your HVAC system. Remember to combine DIY maintenance with professional inspections from South End Heating & Air to ensure your system operates at its best and to address any hidden issues promptly. With a well-maintained HVAC system, you can enjoy a comfortable living environment while reducing energy consumption and prolonging the lifespan of your system.